Annual Report 2019
Building for the Future
With the completion of our network's strategic plan, and the launch of our rebrand and our Theory of Change, 2019 was a pivotal year for Big Brothers Big Sisters in Canada. With a realigned and reinvigorated board and team, we continued to work with our agencies across Canada to bring to life our Vision 2020 collective strategic action framework. We set the groundwork to imagine a bold new future, with young people's potential at the core. Because that is what we are all about.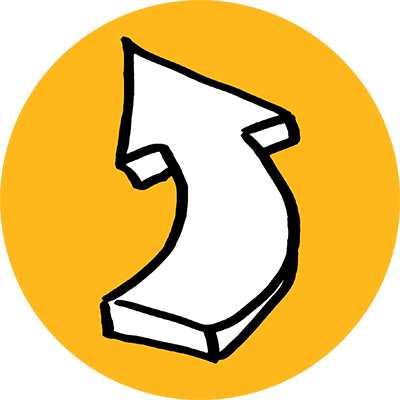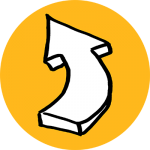 INCREASING OUR IMPACT
We know mentoring relationships protect against harmful effects of Adverse Childhood Experiences, such as physical isolation and toxic stress. Mentoring is a critical prevention and early intervention service. We need to continue to provide this essential service to young people and that is only possible with the support of professional Big Brothers Big Sisters staff. Over the last year, Big Brothers Big Sisters of Canada National Office has been involved in this work to reinvigorate the foundation of our work.
We supported our new Theory of Change by providing supports to Member Agencies – from shared infrastructure to quality assurance to access to the latest research on mentoring. We continued to explore ways to better serve Indigenous and marginalized youth through program innovation and partnerships such as RBC Future Launch program and Scotiabank's Thriving Communities. Our Government Relations work was enhanced by our in-person Day on the Hill and Youth in Office events that brought dozens of youth and agencies together with our elected representatives to talk about the power of mentoring.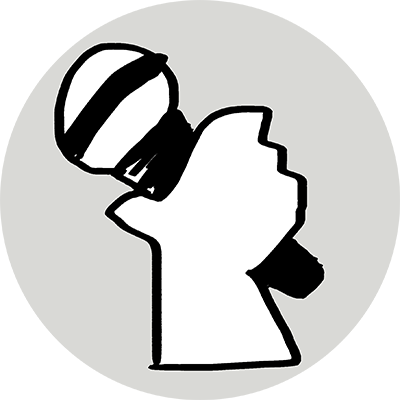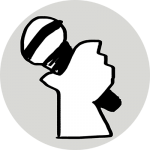 AMPLIFYING OUR VOICE
In the fall of 2019, Big Brothers Big Sisters in Canada was reinvented and reintroduced to the world –with our new brand and logo which saw 96% of Member Agencies digitally adopting and celebrating the launch on September 18th, Big Brothers Big Sisters Day! The new look is a call to action for Canadians to be a part of something bigger, a movement to prove how critical relationships are to our success, mental health and wellbeing.
We launched the evolution of our brand with a new national marketing campaign and shared the voices of our mentors and mentees living into this new brand. We shared this new message on social media, with the videos running on Shaw Media and other markets and the new visuals adopted nation-wide. We continued working side by side with the Canadian Mentoring Partnership, strengthening the mentoring movement through collective impact.
New Vision, New Mission, New Big Brothers Big Sisters!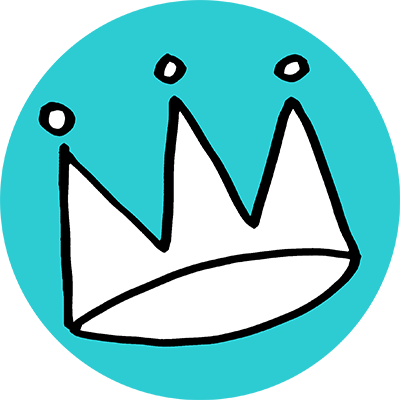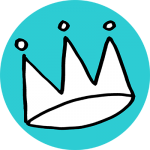 STRENGTHENING OUR LEADERSHIP
Strong, healthy leadership is critical in these times of change. In 2019, thanks to BMO, Morneau Shepell, and other sponsors, we hosted National Convention to provide a space for critical thought leadership and showcase the emerging strategy for Big Brothers Big Sisters beyond 2020.
In 2020, we are living through a global pandemic the likes of which our generations have not seen. Through it all, we are still providing supports and services to young people and their families. We do not require brick and mortar facilities because mentorship thrives within the bond between two individuals. Without the work on our Strategy Vision and Mission in 2019 and implementing our Theory of Change, we wouldn't be able to withstand the new pressures facing our sector in 2020. While other youth-serving agencies are closing their doors or having to reduce service, Big Brothers Big Sisters is still providing mentoring services and supports to youth every day.
Igniting Potential for Real Change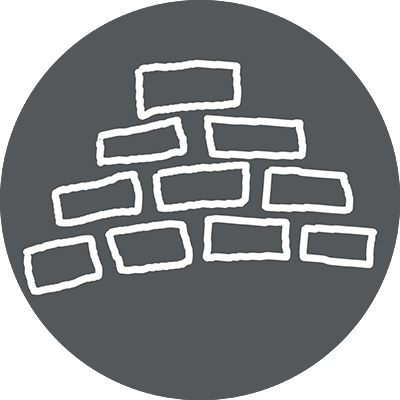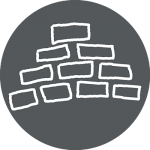 ENHANCING OUR SUSTAINABILITY
Last year, with a restructured fund development team, we were able to grow several transformational partnerships in 2019: ESDC's $6 million investment in the Canadian Mentoring Partnership ; RBC's $1.5 million in our post-secondary and career readiness pilot programming; and Scotiabank's $3.1 million donation to support core mentoring programs. Much of the work in 2019 helped us to get where we are now.
Modernizing Our Business Practices
BEYOND VISION 2020
Current events and our new realities pose significant challenges not only for our office and our network, but especially for our families, youth and the mentors we support. Our mission work is critical especially now. Thousands of young people are counting on us to create, maintain and support their developmental relationships and we are well poised to do so.
Let's continue to ignite their potential!
– Steve Kent, National Board Chair and President and W. Matthew Chater, National President & CEO
OUR 2019 FINANCIALS AT A GLANCE
Where it Came From
(2019 Revenues)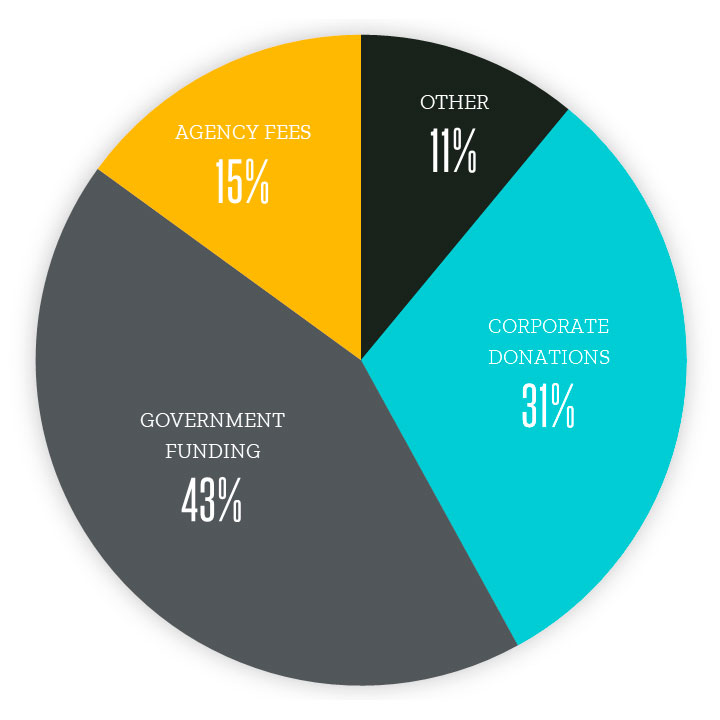 Where it Went!
(2019 Expenses)
PARTNERS WHO HELPED US ACHIEVE MORE IN 2019
We couldn't do it without you. Thank you on behalf of the children, their families, our agencies and staff and the schools and communities who we serve in every corner of our country.
President's Circle
($100,000 – $249,999)
BMO Financial Group
Cadillac Fairview
The Keg Spirit Foundation
Rogers
Leader's Circle
($50,000-$99,999)
CIBC
Morguard
Nielsen
Osler, Hoskins & Harcourt LLP
The T1 Agency
Champion's Circle
($25,000-$49,999)
Morneua Shepell
Neora
Grant Thornton
StorageMart
2019 Board of Directors
Steve Kent, Chair
Shalomi Abraham, Vice Chair
Paul Byron, Treasurer
Lesley Brown, Secretary
Denise Baker, Director-at-Large
Michael Contento, Director-at-Large
Liz Falco, Director-at-Large
Winnifred Grant, Director-at-Large
Rizwan Kanji, Director-at-Large
Edwin Palsma, Director-at-Large
James Temple, Director-at-Large
Clint Weiland, Director-at-Large