We are deeply grateful to all of our donors and partners for making our work possible. We are pleased to recognize our Circle of Support donors who have contributed $10,000 or more annually to Big Brothers Big Sisters of Canada. We sincerely appreciate the local contributions that our partners provide to our local agencies.
If you have comments or questions about your recognition or contribution, please contact us.
CHAIR'S CIRCLE – $250,000 +

Bain & Company
Bain drives transformative social impact by applying Bain talent in partnership with the most innovative and effective organizations, addressing some of the world's most pressing issues. Bain has a global commitment to invest $1 billion to pro bono consulting work over 10 years. As a part of this commitment, Bain has supported Big Brothers Big Sisters as a long-term pro bono project, lending extraordinary in-kind support to help shape the future of mentoring in Canada.

Barkley
Barkley is dedicated to understanding and connecting brands with the modern consumer in rapidly-evolving ways, Barkley is organized into three key idea centers for building modern brands: Transformation Strategy; Design + Experience; Communications + Activation. Barkley worked with Big Brothers Big Sisters and provided exceptional in-kind creative support in 2019.

Boston Pizza Foundation Future Prospects
Boston Pizza believes that strong role models inspire kids to be great. Through Boston Pizza Foundation Future Prospects' national partnership with Big Brothers Big Sisters, Boston Pizza restaurants, franchisees, and guests are building a better future for children across Canada.
Since 2013, Boston Pizza Foundation Future Prospects has supported the expansion of mentoring services in new communities. In addition, as of 2018, Boston Pizza is championing youth engagement across Canada through the Big Brothers Big Sisters National Youth Mentoring Advisory Council.
As a youth-led organization, we are proud to partner with Boston Pizza Foundation Future Prospects to inspire and build the capacity of young people to shape the future of youth mentoring in Canada.

Employment and Social Development (ESDC)
In June 2019, Employment and Social Development Canada (ESDC) announced an investment of $6.3 million over three years to spark the creation of the Canadian Mentoring Partnership, of which Big Brothers Big Sisters of Canada is a partner. The Canadian Mentoring Partnership is a coalition of community-based mentoring organizations offering services across Canada, and will ensure thousands of young people benefit from quality mentoring relationships thus helping them thrive in life, academics, and preparation for the workforce. Through the Canadian Mentoring Partnership, existing mentoring programs, such as those offered by Big Brothers Big Sisters agencies, and centres of excellence will share their expertise and new and innovative programs will be created.

Public Safety Canada (PSC), National Crime Prevention Strategy (NCPS)
"The Circle" is a Big Brothers Big Sisters of Canada pilot project in partnership with three (3) Big Brothers Big Sisters member agencies: BBBS Grand Erie (Paris, ON),BBBS Saskatoon (SK) and Boys and Girls Clubs BBBS Edmonton (AB). This project is made possible by Federal funding from the Ministry of Public Safety Canada (PSC), under the National Crime Prevention Strategy (NCPS).This five year project delivery and impact evaluation, will see the pilot sites develop and deliver mentoring programs to at-risk vulnerable youth, with an added focus of Youth in Care and Aboriginal youth. The project focuses on youth, aged 10-18, who are at risk of developing delinquent trajectories due to a variety of challenging life circumstances. Over five years the project will reach 700 participants.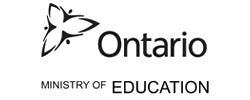 Ontario Ministry of Education
The Ontario Ministry of Education's Student Success / Learning to 18 strategy has made a significant impact on school-based mentoring programs in Ontario since 2008. This partnership impacts thousands of children and youth by expanding access to services, resulting in improved educational outcomes and increased social and emotional well-being.
The presence of a caring adult in a child's life, within the existing school environment, is critical to student success. We are privileged to work with the Government of Ontario to create better outcomes for children and youth. Together, we are providing a strong foundation for school engagement and lifelong success.

RBC Foundation
RBC Foundation, the philanthropic arm of RBC Financial Group, has generously supported Big Brothers Big Sisters of Canada as well as many of our local agencies for several years.
RBC Foundation provided critical founding support in the development of a new program for newcomer Canadian youth called "Conversation Club".  The program was originally created by Big Brothers Big Sisters of Peel and with support from the RBC Foundation, the program was developed and brought forward for the benefit of other agencies across Canada.
Along with launching the new Conversation Club program, RBC Foundation has provided an incredible commitment to launch and sustain the national Post-Secondary Readiness Strategy. The national strategy will combine, refine and build upon success of Post-Secondary pilot programs currently being offered by our local agencies. The Post-Secondary Readiness Strategy supports post-secondary readiness and educational success for youth, providing them with the confidence to achieve more in their education.

Scotiabank
Youth mentorship has been given a tremendous boost thanks to a transformational $3.1 million donation by Scotiabank to Big Brothers Big Sisters of Canada. Scotiabank aims to support organizations that are committed to helping young people reach their infinite potential. The donation by Scotiabank will accelerate one-to-one mentoring relationships, directly changing the lives of hundreds of youth and their families in communities across Canada. The donation will also build the capacity for youth mentorship through support for volunteer recruitment and impact measurement initiatives.

WestJet
WestJet has always been about people and their investment in communities is no exception. Although they operate in a very competitive industry, they know that they exist for more than just their bottom line. The WestJet Cares for Kids program was launched in March 2007 and supports eight national charities that positively impact the health and wellbeing of children and youth. Through this program, WestJet is able to support local fundraising efforts, alumni relations, volunteer recruitment, and important training for staff and the young people that Big Brothers Big Sisters agencies serve. WestJet continues to go above and beyond, by providing opportunities for special initiatives such as #MentoringMattersDay, Youth Day on the Hill, and ensuring that the National Youth Council members from across the country can travel to participate in the National Convention and other regional youth engagement opportunities.
PRESIDENT'S CIRCLE | $100,000 -$249,000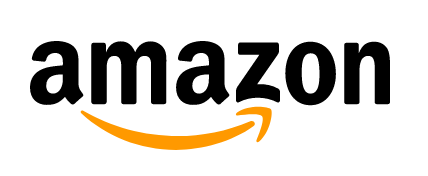 Amazon
Amazon Canada has teamed up with them to support families in need during the 2022 holiday season. Along with giving a $100,000 donation, Amazon Canada has set up a toy donation drive at amazon.ca/donationdrive, where customers can purchase a toy to donate to a child in need for the holidays. There are over 10 chapters/cities to choose from, including Calgary, Eastern Newfoundland, Greater Halifax, Ottawa, British Columbia Lower Mainland, Lanark County, Greater Montreal, Saskatoon, Toronto, and Winnipeg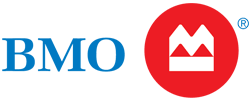 BMO Financial Group
Big Brothers Big Sisters of Canada has been fortunate to have the incredible support of BMO Financial Group for over 20 years. Since 1996, our National Convention has been hosted at BMO Financial Group's fabulous Institute for Learning in Toronto. In 2007, BMO Financial Group increased its level of support by providing training opportunities for the national staff of Big Brothers Big Sisters of Canada.
BMO Financial Group's Institute for Learning is an exceptional training facility that meets our needs each year, providing representatives of the Big Brothers Big Sisters network from across Canada with a place to gather, learn and share in a top-notch training and accommodation facility.
In addition, BMO Financial Group has provided remarkable support for of our Go Girls! and Game On! group mentoring programs. More recently, BMO Financial Group announced a five-year commitment valued at $750,000 for a Pan-Canadian Mentoring Partnership to address gaps in mentoring for Canada's vulnerable young people.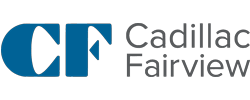 Cadillac Fairview
Cadillac Fairview has been a long-standing supporter of Big Brothers Big Sisters. In 2007 Cadillac Fairview committed to in-kind office space at the Eaton Centre. This space currently houses our Toronto-based staff and allows Big Brothers Big Sisters of Toronto agency casework staff to meet with parents, volunteers, and children in a convenient location in downtown Toronto.
Coke Canada Bottling
Coke Canada Bottling is determined to make a positive difference in the communities in which it operates through local partnerships and employee volunteerism with a particular focus on innovative initiatives that support diversity and inclusion, and youth employability.
Through the launch of a new initiative called 'Bottling Potential', Coke Canada Bottling's national partnership with Big Brothers Big Sisters is helping to support Newcomer Youth be better enabled to gain employment through career mentorship, motivation, and skill building. In addition, 'Bottling Potential' is enabling local connections with BBBS agencies and Coke Canada Bottling facilities across Canada through initiatives that deliver a need at the community level.
Mentorship has long been proven as a vital component to support diverse populations and help groups, communities, and organizations operate in inclusive ways. It is also critical for youth employability, as it is proven to help improve skills, self-confidence, motivation, and establish career paths. Together, we are igniting the power and potential of young people to achieve the brightest possible future.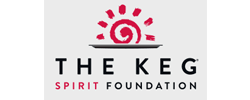 The Keg Spirit Foundation
The Keg Spirit Foundation has been an incredible supporter over the years providing over $1,400,000 to Big Brothers Big Sisters. They have worked with us closely as a true partner, often taking risks as we develop new ways of doing business, of expanding our reach, and ultimately serving more young people.
The Keg Spirit Foundation made an unprecedented investment in the future operations of our entire organization, providing seed funding for the development of a unified system aimed at bringing all current case work, alumni relations, and donor relations onto one national platform. We are thrilled with the progress we have already achieved and the response we have been hearing from local agencies as they implement our new database system to improve our efficiency and enhance our ability to serve youth.
Mercedes-Benz Canada
Mercedes-Benz Canada has served its customers in Canada for nearly 70 years. Driving Your Future is a Mercedes-Benz Canada initiative that aims to advance social change by empowering the next generation of Canadians through mentorship.
Mercedes-Benz Canada is proud to partner with Big Brothers Big Sisters of Canada (BBBSC) to ignite the potential of Canada's young people through the power of mentorship. BBBSC has an ongoing and immediate need to identify mentors across the country. Every child who needs a mentor should be able to access one. However, there are currently 10,000 children across Canada awaiting mentorship. Through its partnership, Mercedes-Benz is helping BBBSC address this waitlist challenge.
Mercedes-Benz Canada is also the proud title sponsor of BBBSC's National Youth Mentoring Advisory Council (NYMAC). This nationwide consortium of youth experts (aged 17-28) representing diverse backgrounds is helping to shape the future of mentorship in Canada.

Rogers
Launched in 2017, the Ted Rogers Scholarship fund is dedicated to ensuring the success of future generations of Canadians by helping the brightest young leaders across the country succeed in their educational aspirations. Big Brothers Big Sisters of Canada was selected as a scholarship fund partner in the program's inaugural year.
Annually, twenty young people from Big Brothers Big Sisters programs across the country are awarded a renewable scholarship and a better chance at success in their education. To meet this year's winners and learn about the program, visit:  http://about.rogers.com/tedrogersfund/
By focusing on the importance of youth development and educational programs, Rogers is helping to break down barriers that Canadian youth face in order to help our next generation of leaders shine.

TD Ready Commitment
Through support from TD Bank Group, the TD Bigger and Healthier Futures for Youth project supports 5 Big Brothers Big Sisters agencies (BC Lower Mainland, Calgary and Area, Toronto, Guelph, and Pictou County) in prioritizing vulnerable youth. The project will ensure youth most in need gain prompt access to 1:1 mentorship. We are grateful to TD for their support and commitment to building bigger and healthier futures for youth.

Telus
Thanks to a $200,000 TELUS Friendly Future Foundation Innovation Grant, Big Brothers Big Sisters Canada will be embarking on their "Little Wait Big Impact" technology project. A digital transformation, the project aims to reduce wait times during volunteer onboarding and intake, where the organization traditionally sees a lot of interested volunteer mentors drop off. This will be done by implementing a new digital tool that will allow Big Brothers Big Sisters Canada's 100+ member agencies to have documents signed and uploaded online, make virtual bookings for training and interviews, as well as leverage technology to effectively match youth with volunteer mentors while improving the user experience.
BUILDER'S CIRCLE | $10,000 – $24,999
Airlie Foundation
Aviso Wealth
Bootlegger
Captivate
Hays Canada
Henry of Pelham
Neora
SDS Linguistics Inc.
Shorcan Brokers Limited
Starbucks Canada
Unilever Canada
Vintage Hotels
Zoomer Media
Community Partners
We cannot do this work alone. A shared vision among collaborators facilitates a strong strategy for achieving common goals. These are National community-focused organizations that BBBSC has cultivated relationships with: