CHAIR'S CIRCLE – $250,000 +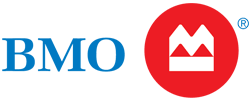 BMO
Since 1996, Big Brothers Big Sisters of Canada has been fortunate to have our National Convention hosted at BMO Financial Group's fabulous Institute for Learning in Toronto. This exceptional training facility meets our needs each year, providing representatives of the Big Brother Big Sister network from across Canada with a place to gather, learn and share in a top-notch training and accommodation facility. In 2002, a tree was planted in the courtyard at the Institute for Learning as part of our National Convention's Opening Ceremonies to thank BMO Financial Group for its support.
In 2007, BMO Financial Group increased its level of support by providing training opportunities for the national staff of Big Brothers Big Sisters of Canada. BMO Financial Group has also provided significant funding to local agencies across the country.
In 2011 BMO Financial Group announced a remarkable three year commitment valued at a total of $750,000 in support of our Go Girls! and Game On group mentoring.
Boston Pizza
The Boston Pizza Foundation Future Prospects announced their five-year partnership with Big Brothers Big Sisters of Canada in 2013 and committed to donating 1.5 million dollars over a five-year period to help BBBS extend and expand mentoring services in new communities and to youth who do not currently have access to BBBS mentoring programs. Through the Boston Pizza Foundation Future Prospects we are working together to ensure children and youth have the confidence to achieve more.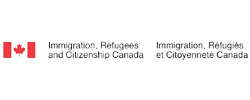 Immigration, Refugees and Citizenship Canada
In recent years Big Brothers Big Sisters has been particularly focused on mentoring Canada's increasingly diverse communities, including newcomer youth. In 2013, Citizenship and Immigration Canada entered into a three year partnership contributing $1,580,000 to assist Big Brothers Big Sisters in providing mentoring services to newcomer youth. As a result of this funding, five Big Brothers Big Sisters agencies participated in the Connections Project, a program that recognizes the value of connecting newcomer youth to Canadian mentors, with the goal of supporting the settlement process through mentoring relationships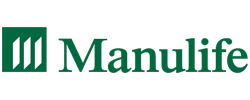 Manulife
Since the beginning of our partnership in 2009, Manulife (Standard Life at the time) has been giving in every way, at all levels, supporting and encouraging mentorship and Big Brothers Big Sisters across the country. In 2012 they renewed their commitment to Big Brothers Big Sisters of Canada to promote the need for volunteer mentors by adding another $1,125,000 over five years to the $1,000,000 they had already donated.
To date, Manulife has donated over $2, 500,000 which has been used to create local recruitment campaigns across the country. This very successful program has resulted in our ability to recruit over 6,000 volunteer mentors that were matched directly with children and youth throughout Canada.
In 2017 Manulife amalgamated funds to assist Big Brothers Big Sisters in producing a National Marketing that has consistent artistry and messaging across the country in line with Strategic Vision 2020 and embodying our newly developed Core Proposition: "The confidence to achieve more."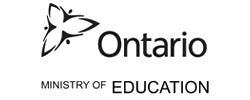 Ontario Ministry of Education
The Ontario Ministry of Education's Student Success /Learning to Eighteen strategy has made a significant impact on school-based mentoring programs in Ontario since 2008. Impacting thousands of children and youth, this partnership has provided the opportunity for these young people to access services often not readily available to them, resulting in improved educational outcomes and increased social and emotional well-being. Supporting the critical engagement of a caring adult into a child's life within existing school-environment supports, has greatly contributed to overall student success. We are privileged to have the commitment of the government of Ontario in striving for better outcomes for children and youth, providing a strong foundation for school engagement and life-long adaptation.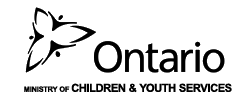 Ontario Ministry of Child & Youth Services

Public Safety Canada (PSC), National Crime Prevention Strategy (NCPS)
"The Circle" is a Big Brothers Big Sisters of Canada pilot project in partnership with three (3) Big Brothers Big Sisters member agencies: BBBS Grand Erie (Paris, ON),BBBS Saskatoon (SK) and Boys and Girls Clubs BBBS Edmonton (AB). This project is made possible by Federal funding from the Ministry of Public Safety Canada (PSC), under the National Crime Prevention Strategy (NCPS).This five year project delivery and impact evaluation, will see the pilot sites develop and deliver mentoring programs to at-risk vulnerable youth, with an added focus of Youth in Care and Aboriginal youth. The project focuses on youth, aged 10-18, who are at risk of developing delinquent trajectories due to a variety of challenging life circumstances. Over five years the project will reach 700 participants.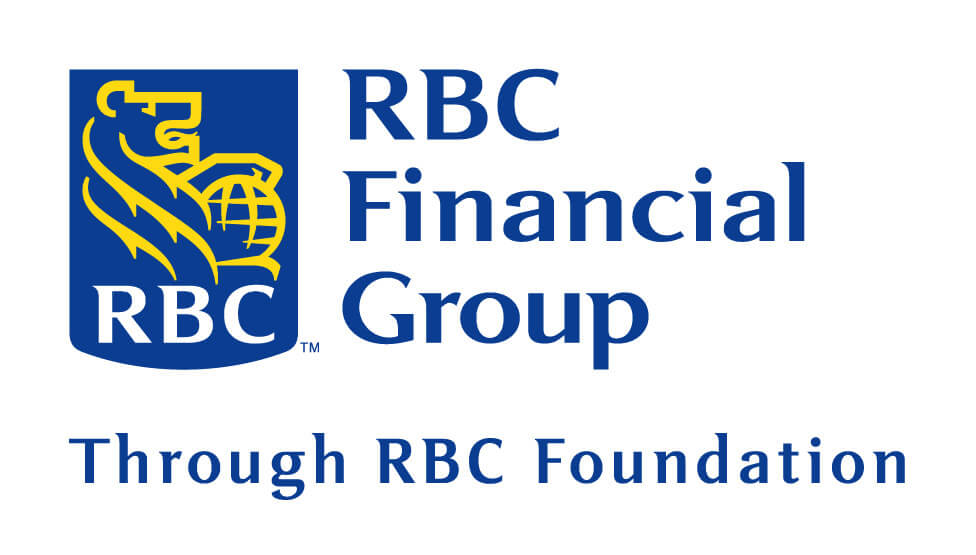 RBC Foundation
RBC Foundation, the philanthropic arm of RBC Financial Group, has generously supported Big Brothers Big Sisters of Canada as well as many of our local agencies for several years.
In 2013 RBC Foundation announced a three-year commitment to assist in the development of a new program for newcomer Canadian youth called "Conversation Club".  The program was originally created by Big Brothers Big Sisters of Peel.
Conversation Club gently invites youth of many origins to participate in a comfortable, tolerant atmosphere where subjects of importance – even sensitive topics that cannot be discussed easily at home – can be discussed openly.  Naturalized 'mentors' are carefully matched together with newcomer youth, and the result is an inclusive, and powerfully non-judgmental group mentorship program.
Together with critical founding support from the RBC Foundation, Big Brothers Big Sisters of Canada has partnered with Big Brothers Big Sisters of Peel, to study and develop their program such that it may be brought forward for the benefit of other agencies across Canada.
Big Brothers Big Sisters of Canada is proud of our partnership with RBC Foundation and its tremendous support of youth mentoring.

Rogers
The Ted Rogers Scholarship Fund was created in honour of founder, Ted Rogers. Launched in June 2017, the fund is dedicated to ensuring the success of future generations of Canadians by helping the brightest young leaders across the country succeed in their educational aspirations. Rogers is also dedicated to providing community grants to support organizations with educational programming. The Ted Rogers Scholarship Fund is divided into two key pillars: Youth Scholarships, including employee scholarships, and Community Grants. By focusing on the importance of youth development and educational programs, Rogers is helping to break down barriers that Canadian youth face in order to help our next generation of leaders shine.
In 2017 Big Brothers Big Sisters of Canada was selected as a scholarship fund partner in the program's inaugural year. 25 young people from Big Brothers Big Sisters programs across the country were awarded a renewable scholarship and a better chance at success in their education. To meet this year's winners and learn about the program, visit: http://about.rogers.com/tedrogersfund/
In 2017 Rogers also awarded 5 local Big Brothers Big Sisters agencies with Community Grants to support local programs that mentor youth and help to provide a brighter future.
WestJet
Since 2007 through its signature community investment program, WestJet Cares for Kids, WestJet has been positively impacting all parts of Big Brothers Big Sisters across Canada with the gift of flight, by supporting local fundraising efforts, alumni relations, volunteer recruitment, support for our Accreditation process, as well as important training for staff and the young people they serve.
Since 2013, WestJet has provided support to Big Brothers Big Sisters of Canada's YOUth in Office event in Ottawa. This event, in partnership with Boys and Girls Clubs of Canada, flies 100 youth to Ottawa to engage in discussions with Members of Parliament, Senators, and other leaders of the country to discuss issues of importance from the home constituencies of the youth.
Since 2014, WestJet has provided flights to Bigs, Littles, Alumni, Staff, and Volunteers, to build homes in the Dominican Republic in conjunction with Live Different.
On September 30, 2016 WestJet and Big Brother Big Sisters of Canada partnered to bring together more than 100 youth and 100 WestJetters across Canada for WestJet's #MentoringMatters Day. In 28 airports and at the head office in Calgary, youth were matched with WestJetters to learn the ins and outs of the aviation industry and to showcase the importance of mentoring. Broadening their horizons, youth explored a variety of careers in aviation that they may not have previously considered. They also got an exclusive look into what it takes to run an airline.
WestJet continues to go above and beyond in their support of Big Brothers Big Sisters.
PRESIDENT'S CIRCLE | $100,000 -$249,000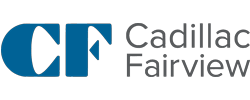 Cadillac Fairview
Cadillac Fairview has been a long-standing supporter of Big Brothers Big Sisters. In 2007 Cadillac Fairview committed to in-kind office space at the Eaton Centre. This space currently houses our Toronto-based staff and allows Big Brothers Big Sisters of Toronto agency casework staff to meet with parents, volunteers, and children in a convenient location in downtown Toronto.
In addition to this support for Big Brothers Big Sisters of Canada, Cadillac Fairview also provides significant local support to Big Brothers Big Sisters of Toronto through team participation in Bowl for Kids' Sake and the Big Night Out Gala.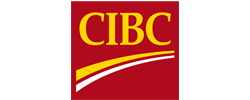 CIBC
Each year the CIBC Youthvision Scholarship program commits more than $1 million to make post-secondary education dreams a reality for youth-in need, ultimately helping to break the cycle of poverty in their family. Since the inception of the program in 1998, 560 lives have been changed thanks to CIBC's commitment to kids.
Over 200 Grade 10 students enrolled in a mentoring program with Big Brothers Big Sisters of Canada or the YMCA annually apply for the CIBC Youthvision Scholarship program, of which 30 are selected to receive $38,500 in combined work placements and tuition. The winners receive six summer internships through the YMCA that begin right after Grade 10 and a $4,000 annual contribution towards tuition for four years. They continue to receive ongoing mentoring from either Big Brothers Big Sisters or the YMCA until they graduate from their post-secondary education.
Leading up to the 2015 Pan-Am games, CIBC added three additional scholarships to support young, starting athletes.
CIBC's flagship education program, CIBC Youthvision™, has been recognized by Imagine Canada as being an outstanding partnership between the business and voluntary sectors.
CIBC also provides significant support to local agencies.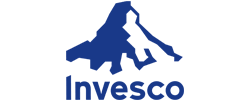 Invesco
Since 2002, Invesco has been with us every step of the way, as we have grown our Bowl for Kids' Sake events across Canada. This national brand support has allowed local events to become efficient, raise more funds, involve more teams and ultimately, enable more children in Canada to benefit from mentoring.
In 2015, Big Brothers Big Sisters of Canada partnered with Invesco Canada and with the E.W. Scripps Company (USA) to launch 'The Big Spelling Bee'. The Big Spelling Bee engages young Canadians and challenges them to strive for higher academic success, while supporting and raising awareness for Big Brothers Big Sisters. The first Big Spelling Bee took place in 2015 with 12 Peel, Ontario region schools competing.
In 2017 we expanded the event into Central Ontario, Greater Vancouver, the province of Nova Scotia, New Brunswick and Prince Edward Island combined, as well as Ottawa/ Montreal and South Western Ontario. Over 65 youth ranging from grades 1-8 in 48 schools were cheered on by family, friends, educators and community members. We were thrilled to send a champion from each of these events on to compete in the Scripps National Spelling Bee in Washington, D.C.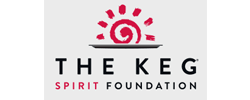 The Keg Spirit Foundation
The Keg Spirit Foundation has been an incredible supporter over the years providing over $1,400,000 to Big Brothers Big Sisters. They have worked with us closely as a true partner, often taking risks as we develop new ways of doing business, of expanding our reach and re-connecting, and ultimately serving more young people.
The Keg Spirit Foundation is a founding sponsor and ongoing supporter of Big Brothers Big Sisters Alumni, a program that has now connected with thousands of registered alumni across the country.
In 2013, The Keg Spirit Foundation made an unprecedented investment in the future operations of our entire organization. With a pledge of $210,000 over three years, the Keg Spirit Foundation provided seed funding for the development of a unified system aimed at bringing all current case work, alumni relations, and donor relations onto one national platform. In 2015, they renewed the pledge by committing to an additional three years of funding to further develop the system and help onboard agencies. We are thrilled with the progress we have already achieved and the response we have been hearing from local agencies as they implement our new database system to improve our efficiency and our ability to serve youth.
Champion's Circle | $25,000 - $49,999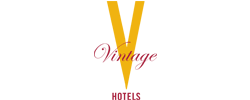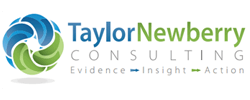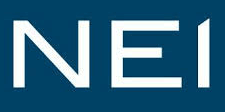 BUILDER'S CIRCLE | $10,000 – $24,999
Bootlegger
Chuck E. Cheese
Henry of Pelham
Universal Studios Home Entertainment