Annual Report 2020
2020 has been a tremendously difficult year for all of us.
We have seen that many people's mental health has been affected by all of the trauma we have experienced together, the COVID19 pandemic, social justice issues and financial impacts. But Big Brothers Big Sisters is an organization that has been a part of the Canadian landscape for over 106 years, and we will continue to be part of the recovery and journey to a better future across this county.
Big Brothers Big Sisters agencies across Canada found new strength and demonstrated inspiring determination to continue serving local families and keeping mentees and mentors together in this virtual space.
Big Brothers Big Sisters mentors have pivoted and continued to connect with mentees from across Canada. Moving 'outings' to online platforms, video calls, messaging apps and more, mentors are consistently connecting with mentees, helping them to navigate the isolation and the changes in their routines.
We continued the work on our Strategy and Vision efforts last year by living into our Theory of Change through Project Ignite. By the end of 2020, we had 86 Member Agencies participating in Project Ignite.
And now, more than ever, our young people need our mentoring programs and supports to help them through the changes the pandemic has brought as well as be prepared for whatever the future brings.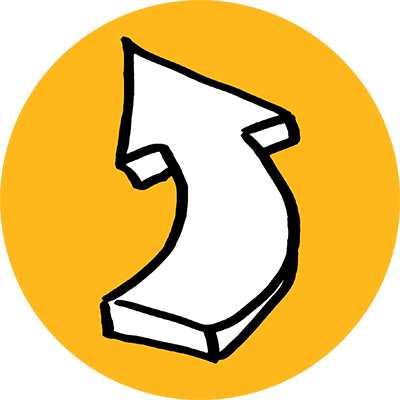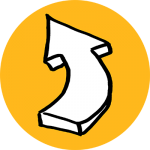 INCREASING OUR IMPACT
By providing supports and research impacts to Member Agencies – from shared infrastructure to quality assurance to the latest research on mentoring, our impact on youth potential is increasing. We continued to explore ways to better serve youth through program innovations and partnerships.
We collected data to inform our decisions. In 2020, BBBSC partnered with Abacus Data and 12 youth-serving agencies to undertake a survey of Canadian youth aged 15 to 30. Over 1000 Canadian youth (15-30) were surveyed and the findings gave us insight into how youth are experiencing the pandemic. We also partnered with researchers from York University and the University of Victoria on a collaborative research project entitled Building Bigger Connections: Understanding the Role of Inequity and Relationships on Adolescent Mental Health during COVID-19.
70% of BBBS mentees who had regular contact with their mentors throughout the pandemic reported feeling more supported and less isolated, worried or anxious. Youth who had more contact with their mentors had fewer symptoms of depression and anxiety compared to youth who had no contact with their mentors during the pandemic.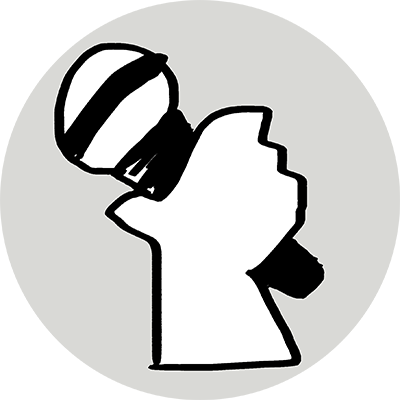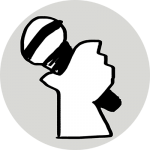 AMPLIFYING OUR VOICE
We amplified our voice through public education campaigns, marketing and government relations. We worked in partnership with Morguard to launch the Be You Campaign–an interactive, engaging campaign for youth featuring popular influencers on Tik Tok. And we hosted virtual Days on the Hill and virtual Youth in Office events that brought youth and agencies together with our elected representatives to talk about the power of mentoring and issues affecting youth.
The National Youth Mentoring Advisory Committee (NYMAC) organized conversations with Members of Parliament and Senators to discuss issues impacting youth, "Big Banter – A Canadian Youth-led Conversation". Youth were invited to join in conversation with federal politicians on topics such as "Keeping afloat: A chat on mental health" and "Welcome to politics" with 1st and 2nd term MPs in 2020. The series continued into 2021 with talks on "Standing up for our Indigenous Youth", "Women in Politics" and "Being Black in Canada".
Keep Kids Connected Campaign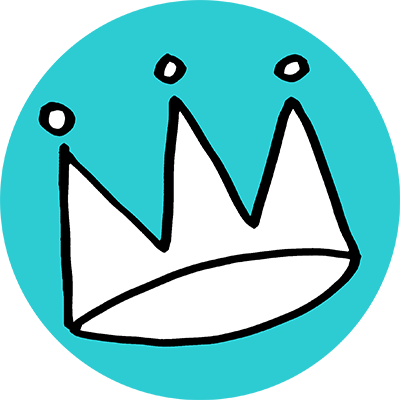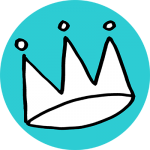 STRENGTHENING OUR LEADERSHIP
Strengthening Leadership is critical in these times of change. As the pandemic persists beyond the one-year mark, our federation continues to adapt to the challenges with unprecedented determination and resilience to ensure we continue to deliver against our mission.
The young people in our network, our National Youth Mentoring Advisory Council (NYMAC) and at our agencies who serve as youth mentors and mentees are wonderfully resilient and strong people. NYMAC continued their work throughout the pandemic with virtual meetings, training and guest speakers. NYMAC members participated in the Paying It Forward project and on the Diversity Working Group.

BBBSC Implements Project Ignite Across Canada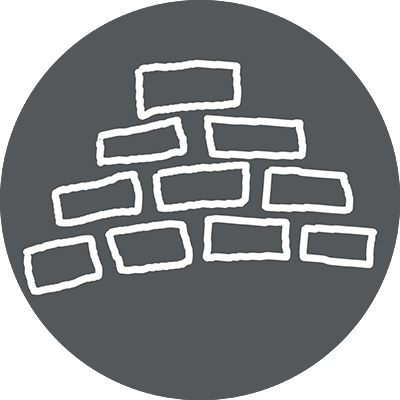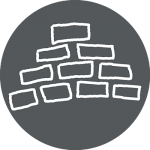 ENHANCING OUR SUSTAINABILITY
Last year, we leaned into the strengths of our network and through the support and proactive leadership of the National Fundraising Coalition, we gained new partners. We continue to work on a national fundraising strategy across the network that relies on our increased collaboration and our message to funders about the power of developmental relationships.
2020 proved to be a financially challenging year as the pandemic brought with it unexpected challenges that were out of our control. Our network-wide impact analyses, showed that there was a 25% reduction in staff and approx. 35% or $21 million forecasted decline in revenue, and after government subsidies the decline was forecasted at $15 million. The national office was not exempt from the impact, having to reduce staff and considerably reduce its operating expenses.
Intentional Partnership Approaches
Bigger Together For the Future
Much of the work in 2020 has helped us get to where we are today and will be the foundation on which we continue to build.
Even though current events and our new realities pose significant challenges to our office and our network, and especially for our families, youth and the mentors we support, our mission continues to be critical – especially now. Thousands of young people are counting on us to create, maintain and support their developmental relationships and we are well poised to do so, together.
Let's continue to ignite their potential!
– Shalomi Abraham, National Board Chair and President and W. Matthew Chater, National President & CEO
OUR 2020 FINANCIALS AT A GLANCE
Where it Came From
(2020 Revenues)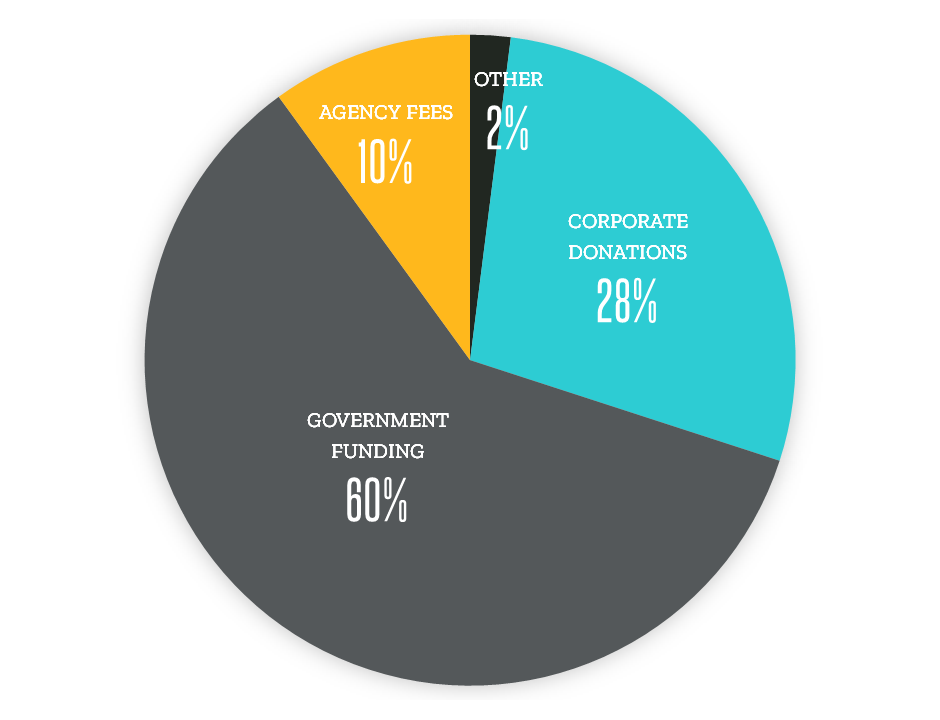 Where it Went!
(2020 Expenses)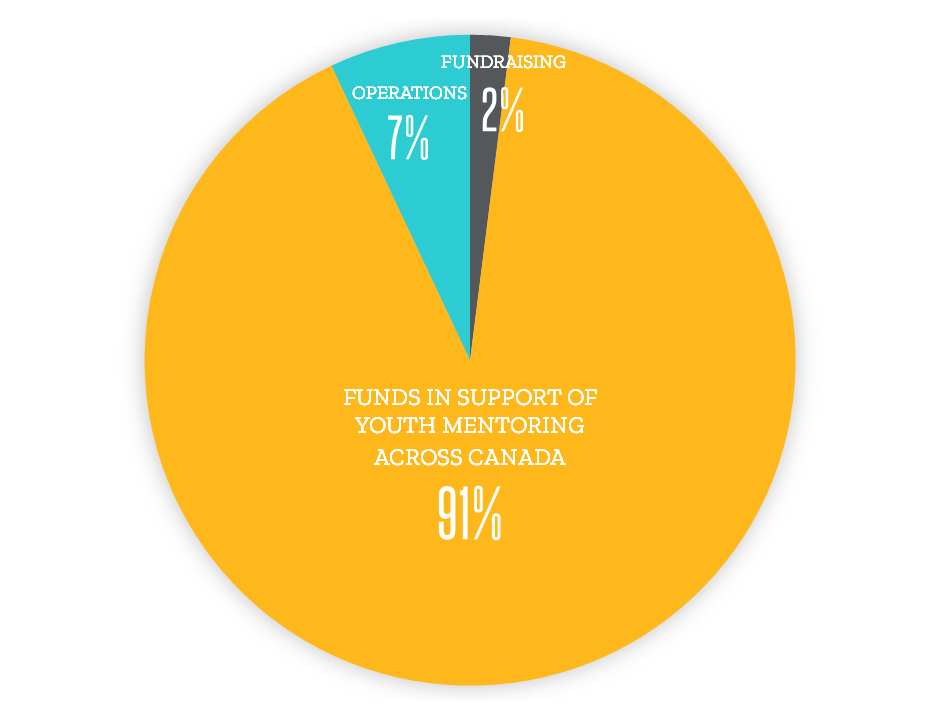 PARTNERS WHO HELPED US ACHIEVE MORE IN 2020
We couldn't do it without you. Thank you on behalf of the children, their families, our agencies and staff and the schools and communities who we serve in every corner of our country.
President's Circle
($100,000 – $249,999)
BMO Financial Group
Cadillac Fairview
Canadian Heritage
The Keg Spirit Foundation
Rogers
Leader's Circle
($50,000-$99,999)
CIBC
Morguard
Nielsen
Osler, Hoskins & Harcourt LLP
Champion's Circle
($25,000-$49,999)
Morneua Shepell
Neora
Grant Thornton
Morneau Sheppell
StorageMart
2020 Board of Directors
Steve Kent, Chair
Shalomi Abraham, Vice Chair
Paul Byron, Treasurer
Lesley Brown, Secretary
Denise Baker, Director-at-Large
Michael Contento, Director-at-Large
Liz Falco, Director-at-Large
Winnifred Grant, Director-at-Large
Rizwan Kanji, Director-at-Large
James Temple, Director-at-Large