National Youth Mentoring Advisory Council driven by Mercedes-Benz
Mercedes-Benz Canada is the proud title sponsor of BBBSC's National Youth Mentoring Advisory Council (NYMAC). This nationwide consortium of youth experts (aged 17-28) representing diverse backgrounds is helping to shape the future of mentorship in Canada.
NYMAC provides consultation, undertakes projects, and takes a leadership role in supporting Big Brothers Big Sisters of Canada on issues related to youth mentoring. NYMAC members ensure the voice of Canadian youth authentically informs the work of BBBSC.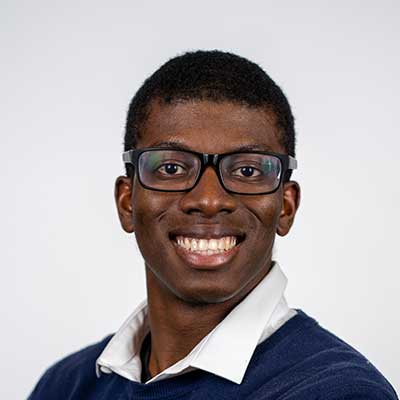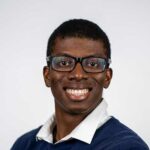 David Awosoga, Co-Chair
(Lethbridge, Alberta)
David Awosoga was born in Lagos, Nigeria and moved to Canada when he was nine years old. He graduated from the University of Lethbridge with a BSc. in Applied Statistics and is currently pursuing a Master of Mathematics in Data Science at the University of Waterloo. David began mentoring with BBBSC in 2015, joined NYMAC in 2019, and is also a track and field sport coach and youth group leader. David aspires to be a light and encouragement to everyone he interacts with and hopes to pursue a career in sports analytics in the future.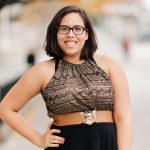 Ashley Whiteman, Co-Chair
(Edmonton, Alberta)
Ashley Whiteman is a dedicated Human Rights advocate with a strong focus on promoting the well-being of children and youth, their community engagement, rights, and mental health. Her work centers around amplifying the voices of young people and ensuring their active participation in decision-making processes. She actively organizes and participates in community events, panels, and consultations held in schools, youth groups, and organizations to shed light on issues that are important to young individuals and impact their lives. Ashley's primary goal is not only to engage in conversations with young people but also to empower them, providing a platform where their voices are genuinely and meaningfully heard and follow-though on agreed actions of all parties involved. She is committed to helping youth discover their passions and become active and engaged citizens. Her dedication and efforts have resulted in significant achievements, including being a member of the PM's Youth Council, being recognized as a runner-up for the Queen's Young Leader award, and serving as a speaker for esteemed organizations like The Walrus and Children First Canada. Currently, Ashley actively volunteers for BGCBIGs in Edmonton and serves on the Plan Canada Youth Advisory Council. Additionally, she is a Commonwealth Associate Fellow and a business owner. She cherishes the opportunity to connect with young individuals not only within her country but also across the globe. Ashley firmly believes in the transformative power of people-to-people connections as catalysts for inclusive change and intergenerational mentorship.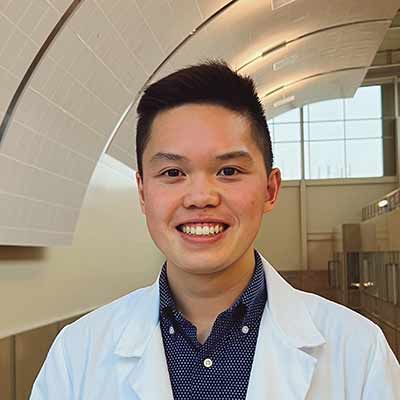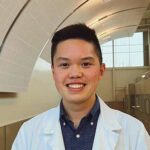 Ryan Chan
(Saskatoon, Saskatchewan)
Ryan (he/him) is an active volunteer with Big Brothers Big Sisters of Saskatoon and Area. He is currently pursuing a Doctor of Pharmacy degree at the University of Saskatchewan. He has a passion for youth advocacy and the opportunity to interact with and improve his community. For him, mentoring represents a reciprocal relationship of learning for both the mentee and mentor. Especially during the pandemic, mentoring became an oasis to develop and strengthen relationships during such an isolating time. Aside from his involvement with BBBS and NYMAC, he is an active volunteer on various USask initiatives and a CAPSI student representative. In his personal life, Ryan enjoys watercolour painting, baking, and playing Animal Crossing!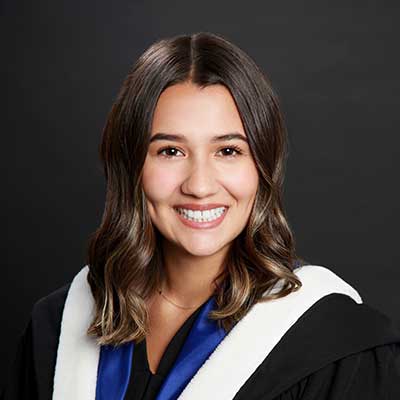 Anna Chandra
(Woodstock, New Brunswick)
Anna Chandra is from Woodstock, New Brunswick and is a driven and goal-oriented student leader. She has a Bachelor degree of Interdisciplinary Leadership Studies and is currently studying a Bachelor of Education at the University of New Brunswick. Anna is passionate about serving youth which has inspired her career path to become a teacher and guidance counsellor. Through academic courses, volunteer positions, and work experiences Anna has solidified a desire to create sustainable change through the empowerment of children and youth. By working with Big Brothers Big Sisters of Carleton-York as a summer student and as a member of the Board of Directors she has developed a passion for child advocacy and mentoring. Anna wishes to use her voice on the National Youth Mentoring Advisory Council to advocate for small communities and aspires to create concrete change in our country. Anna values hard work, empowerment, and education. She is an avid baker and enjoys travelling across the world visiting family and exploring. Anna has been a member for NYMAC since 2021 and is thrilled to be a part of this incredible council.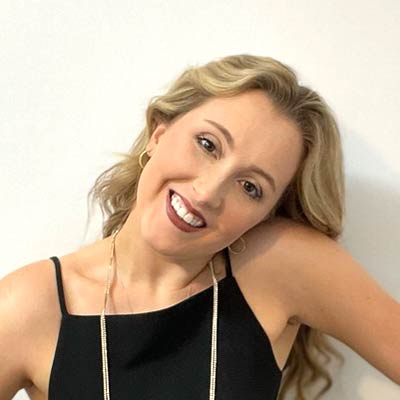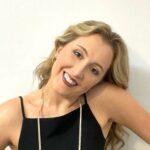 Gabrielle Dupont
(Mount Pearl, Newfoundland)
Gabrielle Dupont was born and raised in Mount Pearl, Newfoundland and Labrador. She is currently pursuing her Master's degree in Health Policy and Equity at York University. She is a Memorial University graduate, earning an Honours degree in Behavioural Neuroscience. Outside of school, dance and teaching is one of her biggest passions. Gabby's long-time involvement with the dance community has led her to a senior position as an instructor at a local dance studio where she works with children of all ages. She has also made it a mission to contribute to her local community by recognizing those in need. From fundraising for the Ronald McDonald House as "Miss Achievement Newfoundland and Labrador" to being an active volunteer with the Connections for Seniors Program, helping to facilitate change in her community is a part of who she is. Gabby began her journey with Big Brothers Big Sisters of Eastern Newfoundland towards the beginning of her university career which has inspired her career path of working with children in the medical field. Gabby is an advocate for positivity and her enthusiastic and bubbly personality allows her to build strong connections with others. In her free time, she enjoys painting, hiking with her dog, and spending time with friends and family.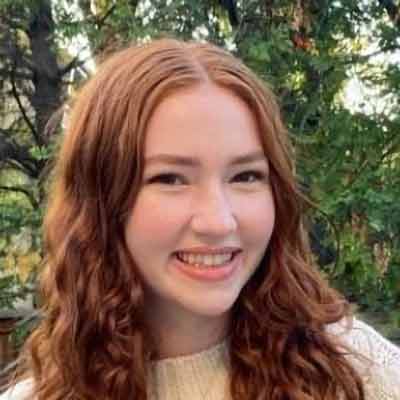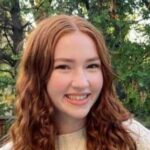 Abby Edmond
(Winnipeg, Manitoba)
Abby Edmond is from Winnipeg, Manitoba, where she is pursuing a Bachelor's degree in Biology at the University of Manitoba. She is passionate about creating equity for children and youth. This is reflected in how she spends her time, including working with children with disabilities at Manitoba Possible, leading science presentations to classrooms of youth with Let's Talk Science, and mentoring a young girl through Big Brothers Big Sisters. She hopes to combine her love of science and working with children one day, with dreams of becoming a pediatrician. She also works as a hostess and servers assistant at a restaurant in Winnipeg, and has completed a summer term working at a CancerCare genetics research lab after being granted the NSERC award. She celebrated her Irish heritage over the past 10 years by dancing at the Celtic Ireland Pavilion during Folklorama, and later acting as her Pavilion's youth ambassador. She loves to spend time with her pets, (two dogs and a cat), going hiking, reading, and she is currently learning to rollerblade! Abby loves to learn, and this is why she is so excited to become a member of NYMAC. Her goal is to spread her passion for service and inspire others to create an impact on their communities.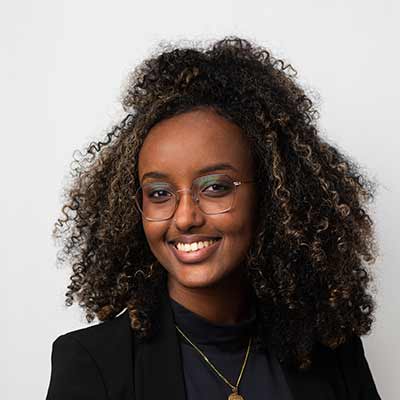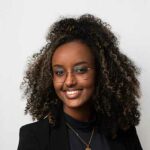 Yasmine Elmi
(Montreal, Quebec)
Yasmine Elmi is of Somali-Djibouti descent and moved to Canada at a young age. Currently living in Montreal, Quebec, Yasmine is completing a master's in family medicine with a concentration in global health at McGill University. Yasmine is passionate about connecting with youth and supporting their interests, rights, and curiosity. She is particularly passionate about encouraging and empowering the next generation of scientists to pursue their interests through post-secondary education. She is also interested in black health, sexual and reproductive health, and health equity. Over the years, she has worked with the Federation of Black Canadians, Let's Talk Science, BBBS, and student-led organization to bring positive change to her community.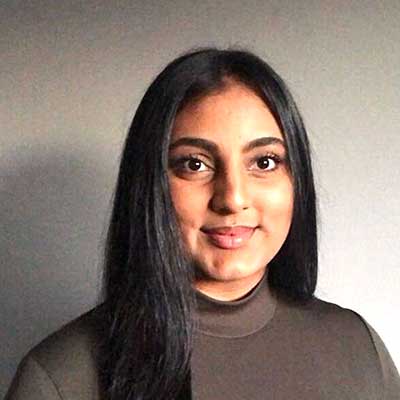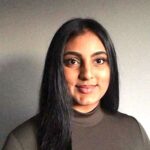 Samreet Gill
(The Fraser Valley, BC)
Samreet Gill began her journey with Big Brother Big Sisters in 2018 when she became a community mentor in the Fraser Valley. Through mentoring she hopes to role model confidence, positivity and inspire youth to work hard towards their passions and goals. Samreet is passionate about advocating for mental health, empowering women, and developing projects to help mentors and mentees across Canada. In her free time, she enjoys traveling, practicing yoga, learning about science, and volunteering in her community.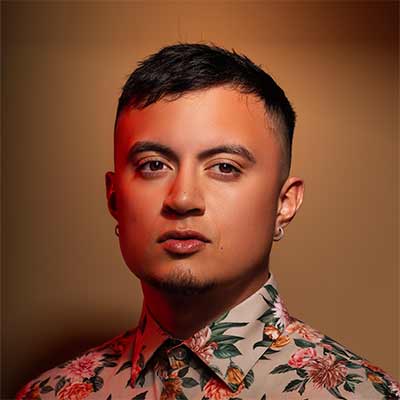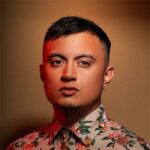 Henry Grover
(Edmonton, Alberta)
Henry Grover was born and raised in Edmonton, Alberta and is of Filipino and Canadian descent. Henry is currently employed through Alberta Health Services, working out of Alberta Hospital as a psychiatric aide and the University of Alberta Hospital as a mental health aide. Henry has had interests with BBBS for the past few years and specifically, his little brother for over a year. Henry has always enjoyed helping out youth, to the best of his abilities, to realize their true potential. Henry regards his family as of utmost importance to him as family is his number one virtue. Respect and Loyalty closely follows. He is a leadership-oriented individual who is currently pursuing a career as a Real Estate Professional in the Edmonton and Surrounding Areas. Henry is a part of the National Youth Mentoring Advisory Council for one reason, to help positively impact the lives of youth across Canada. Whenever he is not working or volunteering, you can find Henry at his boxing gym.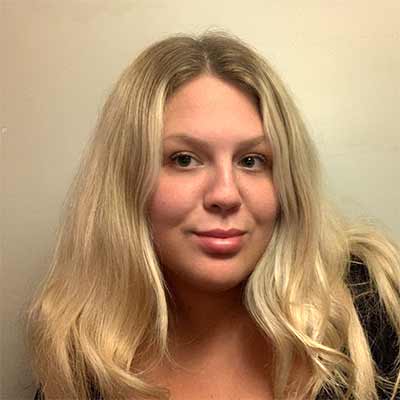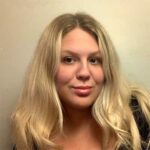 Bree-Ann Jubinville
(Winnipeg, Manitoba)
Bree-Ann Jubinville is from Winnipeg, Manitoba and is a hard-working natural extroverted leader. She is currently finishing her degree in social work at the University of Manitoba. Bree-Ann's passionate about volunteering within her community as she's been a mentor with Big Brothers Big Sisters with her Little Brother since 2020, a head coach for Special Olympics for 10 years, and volunteering at local food insecurity programs in Winnipeg monthly. Bree-Ann advocates for the power of community involvement, disability rights, 2SLGTBTQ+ rights, and women's rights and hopes to make her passions into a career one day. She's extremely passionate about mentoring and recognizes the power that one person can make in one's life, and the power of ensuring everyone's voice is heard and experiences and knowledge are told. Bree-Ann has been well recognized for her hard work and dedication devoted to community volunteering as she won the United Way volunteering award and continues to thrive in making a difference in the community and won't stop until everyone's given a fair chance with removal of barriers many individuals face in society.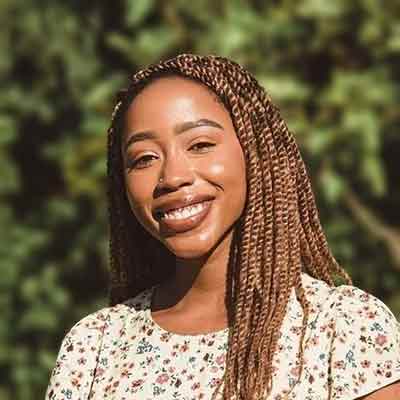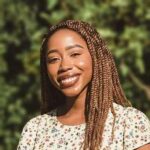 Keyla Ange Keza
(Surrey, British Columbia)
Keyla Ange Keza was born in Kigali, Rwanda, and came to Canada at the age of 4. She is currently pursuing a degree in conflict studies, and is passionate about facilitating healthy environments that encourage dialogue and reconciliation. For the past 2 years, she has been involved with different organizations including Young Life BC as a high school mentor. She was previously a Little Sister and joined the BBBS Youth Mentoring Advisory Council in June of 2017. She has completed a theology program which centred on religious studies and local and international community work. Keyla's enjoys facilitating dialogues about important issues and hopes to continue to impact the world one ear at a time.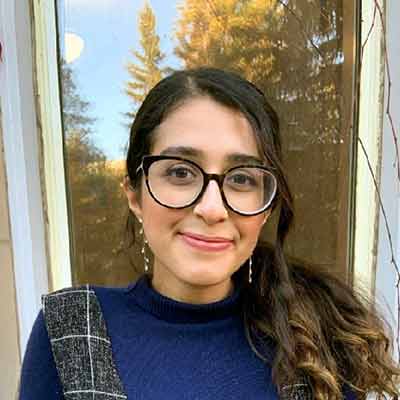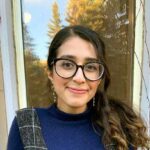 Tina Kia
(Coquitlam, British Columbia)
Born in Tehran, Iran and raised in Coquitlam, BC, Tina Kia takes pride in being from an immigrant family. She is currently a second-year medical student at the University of Alberta, with an interest in healthy childhood development, newcomer and refugee health and mental health. She was a mentor with Big Sisters of Greater Vancouver for three years and also a current member of NYMAC, helping to further advocate for the importance of mentorship. Outside of school, you can find her ranking her latest reads on Goodreads, binging every dating show Netflix has to offer, or co-hosting her comedy/educational podcast Failing Upwards Forever!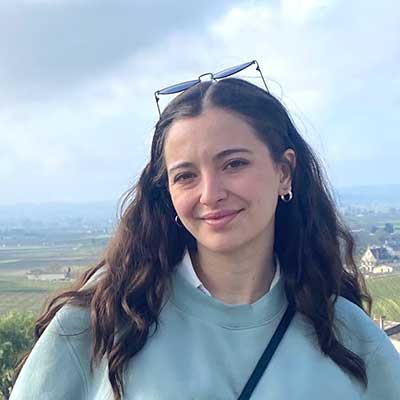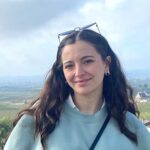 Kira McCarron
(Barrie, Ontario)
Born and raised in Ontario, Kira McCarron graduated with an Honours Bachelor's degree in Human Services and received the President's Award for Outstanding Leadership. She is currently traveling the world as a flight attendant but continues to be an active member in the community. She has been a mentor with BBBS since 2019 and has been instrumental in organizing other initiatives. She is passionate about building the community and giving youth equal opportunities to succeed. She is a strong believer that small actions can create big change and hopes to implement that in her work at NYMAC. In her spare time she can be found traveling the world and experiencing new cultures, reading a good book, or spending time with family and friends.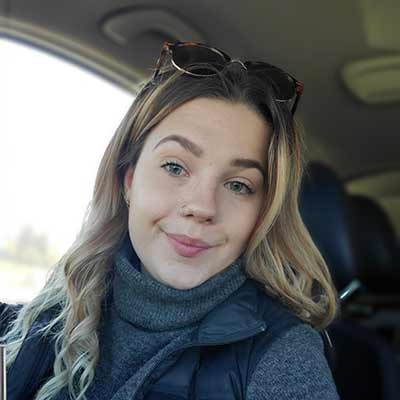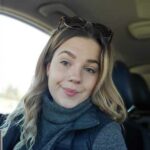 Kayla Redekopp
(Brandon, Manitoba)
Originally from Southern Manitoba, Kayla Redekopp is an outgoing, highly motivated individual. Currently pursuing a Bachelor of Business with an accounting focus, she aspires to complete her CPA designation following convocation. Kayla has been active with Big Brothers Big Sisters since 2019 as an in-school mentor and previously served on the board of directors for the Brandon, Manitoba branch. Always up for a challenge, Kayla has her 1A licence and has adventured around North America delivering goods by transport truck. As an empathetic, heart on her sleeve type of individual, she believes there is no act that is too small to make a difference and strives to leave a positive influence wherever she goes.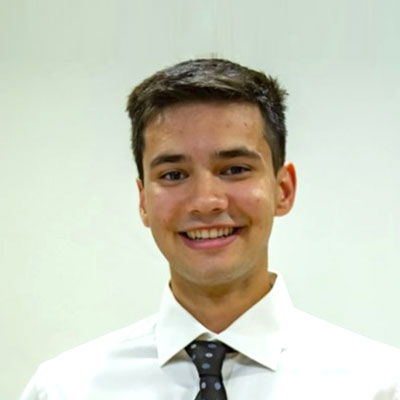 Declan Sander
(Lethbridge, Alberta)
Declan Sander is a first-generation Canadian born in Lethbridge, Alberta, studying business at the University of Calgary. He has been volunteering with Big Brothers Big Sisters since 2018, where he developed a strong relationship with his 'Little Brother'. Through this experience, he has gained valuable mentorship skills, and as a 'Big Ambassador' was also able to encourage peers to share their time and talents with other 'Littles' within the community. Passionate about contributing to his community, Declan serves several organizations that support marginalized individuals, including volunteering as a mentor at a First Nations Safe Home for at-risk youth and volunteering with "L'Arche", an organization that celebrates the gifts of people with intellectual disabilities through communal living. In addition to mentoring, Declan is the Chair of the City of Lethbridge Youth Advisory Council where he advocates for youth initiatives within Lethbridge. He loves sports and games, particularly volleyball, badminton, and chess.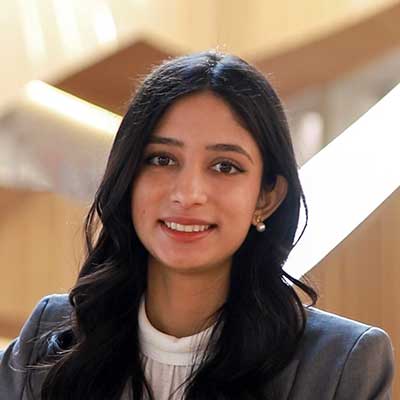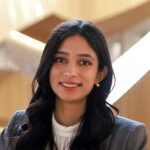 Amrit Thandi
(Calgary, Alberta)
Amrit Thandi is an undergraduate student pursuing her Bachelors of Health Sciences at the University of Calgary. She recognized the importance of mentorship as a mentor for the GoGirls! program for young immigrant girls. She is passionate about empowering and giving back to her community as Founder and President of OneHeart, a nonprofit organization that breaks barriers to healthy living for immigrant populations. Relatedly, her research focuses on achieving health equity for immigrant and food-insecure populations. Further, Amrit makes a difference in her global and campus community as President of the UCalgary Doctors Without Borders chapter, and Co-President of the Health Sciences Students Association. Amrit's interests outside of school include hiking, kayaking, interior designing, and law. She is super excited to join the council and to advocate for her community!
Donovan Wyand
(Charlottetown, Prince Edward Island)
Donovan was born in Charlottetown, Prince Edward Island and grew up on a Dairy Farm in rural PEI. He has a Bachelor of Science degree in Kinesiology (Hons) from the University of Prince Edward Island and is currently working in the PEI Chief Public Health Office as the Provincial Smoking Cessation Project Lead. He is an active volunteer with Big Brothers Big Sisters of Charlottetown, the PEI Alzheimer's Society, and currently holds a board member position with MADD Canada's PEI division. Donovan is passionate about improving healthcare opportunities within his community and is a strong believer in the importance of living an active and healthy lifestyle. He hopes to become a physician one day and help serve those in marginalized and vulnerable populations. Donovan is excited to begin his journey with NYMAC and is proud to represent PEI on this national level. In his free time, you can find Donovan on the golf course.