The BBBSC Youth Council is a consortium of young people from across the country that have knowledge and expertise in mentoring. This Youth Council is involved in initiatives such as our Youth Engagement Strategy (YES) – a collaborative effort between the Council Members, Big Brothers Big Sisters staff and external youth-serving agencies which aims to improve mentoring opportunities for the mentored youth in Canada through youth involvement. We are exhilarated by our youth engagement efforts and are looking forward to the future of mentoring in Canada.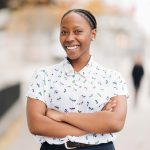 Keyla Ange Keza (Surrey, British Columbia)
Keyla was born in Kigali, Rwanda, and came to Canada at the age of 4 with her family. She is currently attending Capilano University, studying international development and hopes to make a positive impact in the world. She comes from a family of survivors of the 1994 Rwandan genocide and is passionate about creating healthy environments that encourage dialogue and reconciliation. For the past 2 years, she has been involved with the Fresh Voice Initiative which advocates for policy changes in education and immigration for youth in British-Columbia from immigrant and refugee backgrounds. She has been a Little Sister for over 4 years and has recently joined the BBBS Youth Mentoring Advisory Council. She recently completed a theology program which centres on religious studies and local and international community work. Keyla's hobbies include sleeping, eating, attempting to finish reading books from her long book list and watching documentaries. She is so grateful for the opportunity to work with all of the other amazing youth on the council as they make a positive difference in the world together.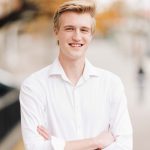 Walker Wearden (Grande Prairie, Alberta)
Walker was raised in the small village of Berwyn, Alberta, and hopes to begin his post-secondary education at the University of Alberta taking biological sciences and later finding a career in medicine. He has been involved in many groups including his high school's First Responders, Student Council and most recently the Big Brothers and Big Sisters teen mentorship program, as well as the National Youth Mentoring Advisory Council. He has been a Big Brother for over two years and enjoys volunteering to create a better community. Aside from volunteering, Walker enjoys reading, woodworking, and traveling to places with a population above five hundred. He is proud to be on the BBBS Youth Mentoring Advisory Council and take part in all the meaningful work that they have and will accomplish.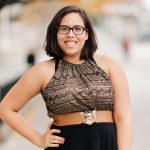 Ashley Whiteman (Edmonton, Alberta)
Ashley Whiteman is a high school graduate who is passionate about supporting her community. At school, she was part of several different programs and committees such as the Jean Forest Leadership Academy, Personalized Self-Directed Learning, and the Student Union; she also mentored through the Big Brothers Big Sisters organization, Social Justice, and was involved in the Truth and Reconciliation Commission as a student facilitator. Outside of school, Ashley supports her community through the Edmonton Police Cadet Corps, sits on youth panels, including the City of Edmonton Youth Council subcommittee on Social Equity, and assists senior citizens in their daily activities. As well, she is a youth representative on the Prime Minister's Youth Council.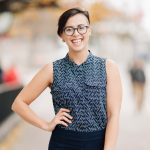 Shyan Jordison (Saskatoon, Saskatchewan)
Shyan is a long term Big Sister and is a youth representative on the National Youth Mentoring Advisory Council with Big Brothers Big Sisters of Canada. Shyan was a youth leader and spokesperson for the YOUth in Office Event on Parliament Hill, she is also a provincial advocate and spokesperson for Truth And Reconciliation with Big Brothers Big Sisters in Saskatchewan and is part of the development committee for the Shared Journeys program that mentors Indigenous and non-Indigenous youth. Shyan is passionate about Big Brothers Big Sisters mentoring and advocating for truth and reconciliation ACTION in Community. Community involvement and young leaders will change our future.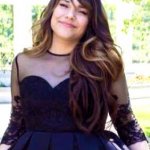 Anna Urquiza (Saskatoon, Saskatchewan)
Anna is attending the University of Saskatchewan. She has always had a passion for art and helping those in need. Anna has always wanted to pursue an education career, specifically to teach younger children the true value of education and learning about different cultures. She has also been a mentee with Big Brothers Big Sisters, with her same mentor for 10 consecutive years! Anna hopes to provide as much as she can to youth as far as teaching and continuing to be an active volunteer and member of Big Brothers Big Sister's Youth Advisory Council.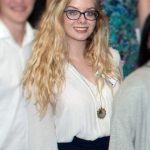 Brianna Boyse – (Portage La Prairie, Manitoba)
Brianna is currently studying Recreation Management & Community Development at the University of Manitoba. She pursues writing, poetry and attending spoken word events, and dance in many styles (her main style being hip-hop but she will try any style once!). She loves going on day trips with family that involve hiking and being outdoors. She describes herself as someone who has lots of energy, and strives to be friendly and warm towards everyone she crosses paths with. Turtles, horror thriller movies/books, and a love of animals round out her other passions.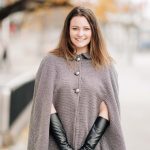 Karine Pomilia Gauthier (Cornwall, Ontario)
Karine is a student at the University of Ottawa, where she is pursuing a Joint Honours degree in Political Science and Communications. Concurrently, she also works at the Parliament of Canada as a tour guide. She hopes to continue working for Parliament, possibly as an MP in the future. Needless to say, Karine Pomilia is passionate about politics and hopes to see more youth involved in the field. She, herself, first got involved in politics through Big Brothers Big Sisters. She remains very involved with the organization and hopes to give youth the confidence to be the change they want to see in the world.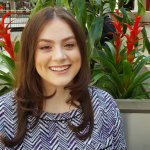 Rivka Savage (Toronto, Ontario)
Rivka is passionate about empowering youth. She has had a consistent role as a Big Sister with the Pumped for Post Sec program since 2016. Rivka is currently studying Human Resources at George Brown College where in addition to her studies she works part-time as a career readiness peer coach assisting her fellow students. She gives to her community unconditionally by regularly donating her blood and her hair to worthy causes.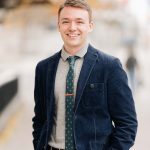 Tristan Masson (West Island, Québec)
Tristan spent his childhood in Winnipeg, Manitoba, and presently lives in Montréal, Québec, where he studies Political Science and Sustainability Studies at Concordia University. He has happily been a Big Brother mentor since 2013. Outside his mentoring life, he works part-time as a research-assistant conducting public policy research and volunteers in his community. He currently chairs the Board of Directors at Sustainable Concordia, a group dedicated to measuring and building practices of sustainability on campus, and co-hosts a podcast series on sustainability science called The Worlds We Want. Tristan is excited to help build the mentoring movement in Canada and to advocate for youth empowerment in the public policy process.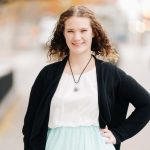 Renee Campbell (Pictou County, Nova Scotia)
Renee is currently enrolled at NSCC Pictou Campus in the Social Service program. Her dream is to work with children and adults with disabilities or with people who have addictions. She has been matched with her Little Sister since December 2016. Her father was also a Big Brother when he was her age, and that is one of the many reasons why she was inspired to join this program. Renee's hobbies include hockey, art, being out in nature, doing volunteer work, and spending time with friends.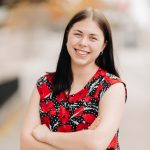 Kristen Lewis (St. John's, Newfoundland)
Kristen is a student at Memorial University where she is pursuing a joint honours in Religious Studies and Philosophy. She has been a Big Sister since 2012 and plans to continue being involved with Big Brothers Big Sisters in Canada for as long as possible. Outside of mentoring, Kristen is the president of the Religious Studies undergraduate student society and a student representative for religious studies academic planning unit. Kristen is excited to be further involved with Big Brothers Big Sisters as a member of the youth council where she hopes to engage in meaningful discussion with and for youth.