Big Brothers Big Sisters' National Youth Mentoring Advisory Council (NYMAC) is a consortium of young people from across the country that have knowledge and expertise in mentoring. NYMAC is comprised of young people across Canada who provide consultation, undertake projects, and take a leadership role in supporting Big Brothers Big Sisters of Canada on issues related to youth mentoring in Canada.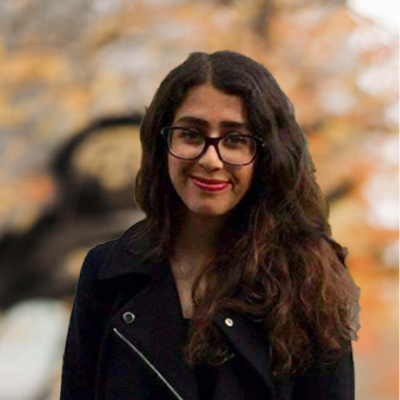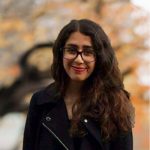 Tina Kia
(Coquitlam, British Columbia)
Tina was born in Tehran, Iran and immigrated to Canada with her family at the age of five. She currently lives in the suburban paradise known as Coquitlam, British Columbia and she attends the University of British Columbia, majoring in Immunology and Physiology. She has been passionate about youth advocacy since high school and joined Big Sisters to get the opportunity to mentor a young girl! She's also passionate about mental health, and volunteers with Jack.org, giving talks to high school students about the importance of taking charge of their mental health. In her free time she can be found writing for blogs, listening to podcasts or reading young adult novels.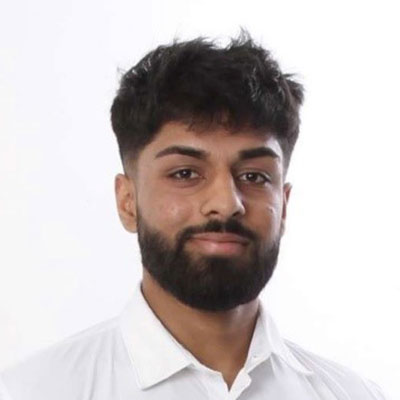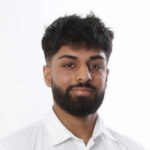 Nafeel Arshad
(Fraser Valley, British Columbia)
Nafeel was born in Multan, Pakistan, and immigrated to Canada with his parents when he was just a year old. He has a kinesiology degree from the University of The Fraser Valley and hopes to become a physician and display dedication to health and care for others. He enjoys volunteering and appreciates the chance to improve the community in which he lives. He has volunteered with different organizations, such as Big Brothers Big Sisters; his local retirement home; Canucks Autism Network; and of course now being a part of National Youth Mentoring Advisory Council. Nafeel is deeply concerned about a variety of societal concerns, including racism, segregation, and religious fundamentalism. and he is excited about the prospect of improving the community in which he lives in.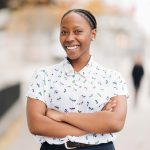 Keyla Ange Keza
(Surrey, British Columbia)
Keyla was born in Kigali, Rwanda, and came to Canada at the age of 4. She is currently pursuing a degree in conflict studies, and is passionate about facilitating healthy environments that encourage dialogue and reconciliation. For the past 2 years, she has been involved with different organizations including Young Life BC as a high school mentor. She was previously a Little Sister and joined the BBBS Youth Mentoring Advisory Council in June of 2017. She has completed a theology program which centred on religious studies and local and international community work. Keyla's enjoys facilitating dialogues about important issues and hopes to continue to impact the world one ear at a time.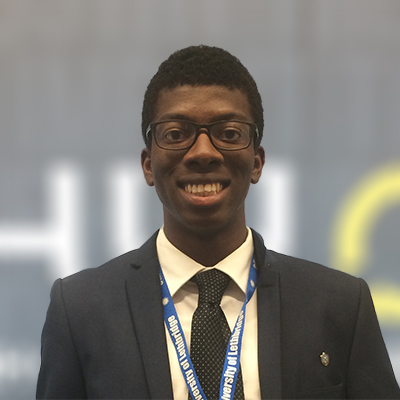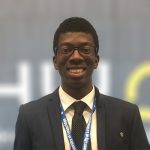 David Awosoga
(Lethbridge, Alberta)
David was born in Lagos, Nigeria and moved to Canada when he was nine years old. He is currently studying Applied Statistics at the University of Lethbridge, where he also competes as a member of the Pronghorns track and field team. He has volunteered as a teen and in-school mentor with Big Brothers Big Sisters of Lethbridge and District since 2015, and remains very active in his community coaching track and field clinics and volunteering at various church youth programs. His love of sports has given him a tenacious work ethic and encouraging personality will spread the good news and change the lives of those around him.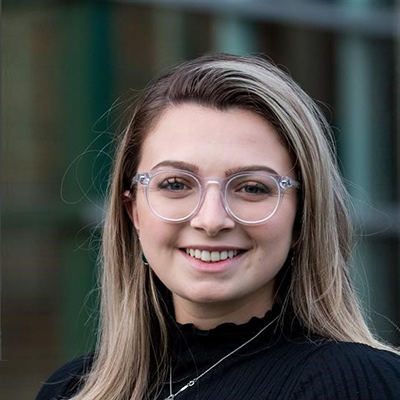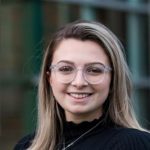 Kristen Dyson
(Calgary, Alberta)
Originally from Brampton, Ontario, Kristen currently volunteers with Big Brothers Big Sisters of Calgary and Area. She graduated from Memorial University with a Masters degree in Applied Psychological Sciences, and her research interests include global health policy, and Alzheimer's disease. Kristen has been a volunteer with Big Brothers Big Sisters since 2016, participating in both Go Girls and the In-school mentoring program. Outside of mentoring, Kristen was an active foster and volunteer with Beagle Paws Rescue NL, and is passionate about the right to education and how the power of education and learning can tackle issues of poverty, segregation, racism and political injustice.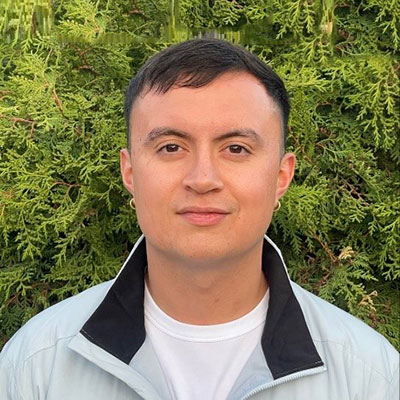 Henry Grover
(Edmonton, Alberta)
Henry was born and raised in Edmonton, Alberta and is of Filipino and Canadian descent. Henry is currently employed through Alberta Health Services, working out of Alberta Hospital as a psychiatric aide and the University of Alberta Hospital as a mental health aide. Henry has had interests with BBBS for the past few years and specifically, his little brother for over a year. Henry has always enjoyed helping out youth, to the best of his abilities, to realize their true potential. Henry regards his family as of utmost importance to him as family is his number one virtue. Respect and Loyalty closely follows. He is a leadership-oriented individual who is currently pursuing a career as a Real Estate Professional in the Edmonton and Surrounding Areas. Henry is a part of the National Youth Mentoring Advisory Council for one reason, to help positively impact the lives of youth across Canada. Whenever he is not working or volunteering, you can find Henry at his boxing gym.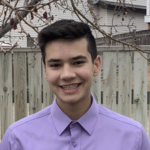 Declan Sander
(Lethbridge, Alberta)
Declan is a first-generation Canadian born in Lethbridge, Alberta, studying business at the University of Calgary. He has been volunteering with Big Brothers Big Sisters since 2018, where he developed a strong relationship with his 'Little Brother'. Through this experience, he has gained valuable mentorship skills, and as a 'Big Ambassador' was also able to encourage peers to share their time and talents with other 'Littles' within the community. Passionate about contributing to his community, Declan serves several organizations that support marginalized individuals, including volunteering as a mentor at a First Nations Safe Home for at-risk youth and volunteering with "L'Arche", an organization that celebrates the gifts of people with intellectual disabilities through communal living. In addition to mentoring, Declan is the Chair of the City of Lethbridge Youth Advisory Council where he advocates for youth initiatives within Lethbridge. He loves sports and games, particularly volleyball, badminton, and chess.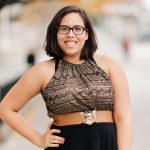 Ashley Whiteman
(Edmonton, Alberta)
Ashley is passionate about children and youth's community engagement, rights and mental health. She works to ensure that the voices of young people are heard throughout the decision-making process. As well, she organizes and attends community events, panels and consultations in schools, youth groups and organizations to profile issues important or impacts young people. Ashley's goal is not only to talk to youth and help provide a platform in which their voices are heard but also assist and encourage youth to find their passion and to be actively engaged citizens. This has to lead her to various opportunities such as being on the PM's Youth Council, a runner-up for the Queen's Young Leader award and a speaker for The Walrus, Children First Canada and TRC in the past. Currently, Ashley is an avid volunteer for BGCBIGs in Edmonton, Plan Canada Youth Advisory Council as well as a Common Wealth Associate Fellow and business owner. Ashley always welcomes the opportunity to connect with young people around the country and the world. She believes strongly in the power of people-to-people connections as networks to foster inclusive change and intergenerational mentorship.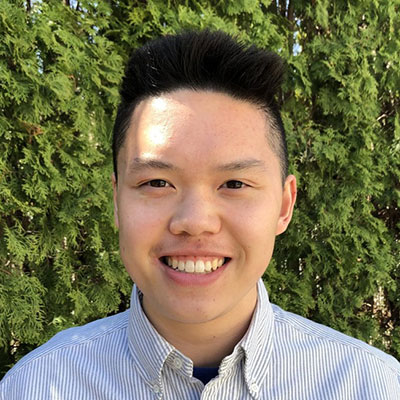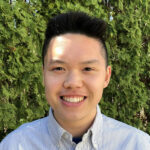 Ryan Chan
(Saskatoon, Saskatchewan)
Ryan was born and raised in Saskatoon, Saskatchewan and is an active volunteer with Big Brothers Big Sisters of Saskatoon and Area. He is currently pursuing a Doctor of Pharmacy degree at the University of Saskatchewan. He has a passion for youth advocacy and the opportunity to interact with his community. For him, mentoring represents a reciprocal relationship of learning for both the mentee and mentor. Especially during the pandemic, mentoring became an oasis to develop and strengthen relationships during such an isolating time. Aside from weekly in-school mentoring, he is a liaison and board member for local BBBS fundraising initiatives like YXE Poutine Week. In his personal life, Ryan enjoys watercolour painting, baking, and playing Animal Crossing!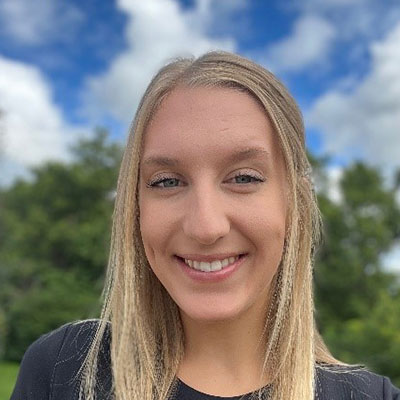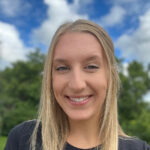 Laura Cole
(Portage la Prairie, Manitoba)
Laura is from the small city of Portage La Prairie, Manitoba, where she grew up. She is currently an undergraduate at Laurentian University pursuing her Bachelor of Art's Degree in Psychology with hopes of eventually obtaining a master's degree. Laura initially became involved with Big Brothers Big Sisters as a Little, then later proceeded to volunteer as a Big Sister through the In-School Mentoring Program. She also worked as a Summer Student at her local agency, Big Brothers Big Sisters of Central Plains. Through these experiences of working with Big Brothers Big Sisters Laura felt empowered to become even more of an advocate for youth. She intends to pursue a career that works towards empowering young individuals and promoting awareness of the importance of specifically adolescence's mental health. During her free time, Laura enjoys the outdoors, reading, writing, and learning new things.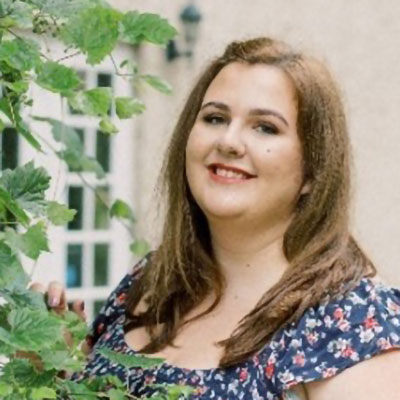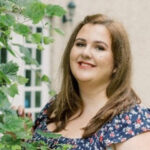 Rebecca Boak
(Winnipeg, Manitoba)
Rebecca is an active volunteer with Big Brothers Big Sisters of Winnipeg's PRISM program. She is an advocate and member of the 2SLGBTQ+ community. Rebecca started volunteering with Big Brothers Big Sisters by running an online table top role playing game during the pandemic. She enjoyed seeing how playing fostered the youth's creativity, and really loved the shared storytelling. Rebecca works for a health-tech start up company, whose goal is to help Canadians access healthcare quickly. She is passionate about body positivity, disability, and 2SLGBTQ+ issues and aims to reduce the stigma around them.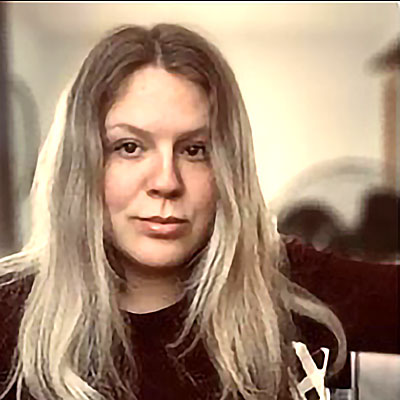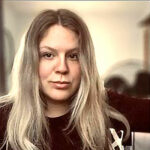 Bree-Ann Jubinville
(Winnipeg, Manitoba)
Bree-Ann is from Winnipeg, Manitoba and is a hard-working natural extroverted leader. She is currently finishing her degree in psychology at the University of Manitoba, and a degree in social work. Bree-Ann's passionate about volunteering within her community as she's been a mentor with Big Brothers Big Sisters with her Little Brother since 2020, a head coach for Special Olympics for 10 years, and volunteering at local food insecurity programs in Winnipeg monthly. Bree-Ann advocates for the power of community involvement, disability rights, 2SLGTBTQ+ rights, and women's rights and hopes to make her passions into a career one day. She's extremely passionate about mentoring and recognizes the power that one person can make in one's life, and the power of ensuring everyone's voice is heard and experiences and knowledge are told. Bree-Ann has been well recognized for her hard work and dedication devoted to community volunteering as she won the United Way volunteering award and continues to thrive in making a difference in the community and won't stop until everyone's given a fair chance with removal of barriers many individuals face in society.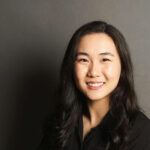 Cindy Shu
(Hamilton, Ontario)
Cindy is an undergraduate student at McMaster University, currently pursuing a bachelor's degree in Chemical and Bio-Engineering. She currently resides in Hamilton Ontario but is originally from Vancouver, British Columbia. Cindy first joined Big Sisters' study buddy program but has since shifted to the mentorship program. During her spare time, Cindy swims on the varsity swim team for McMaster University and enjoys volunteering her time with her local community.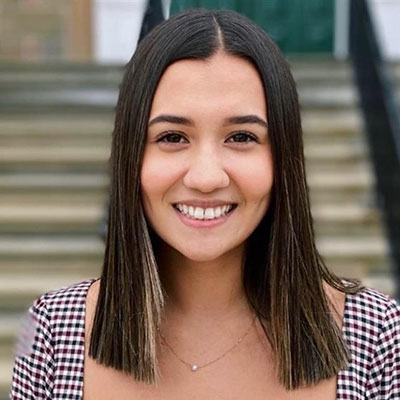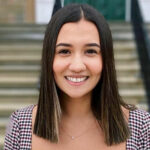 Anna Chandra
(Woodstock, New Brunswick)
Anna is from Woodstock, New Brunswick and is a driven and goal-oriented student leader. She is currently studying a Bachelor of Education at the University of New Brunswick. Anna is passionate about serving youth which has inspired her career path to become a teacher and guidance counsellor. Through academic courses, volunteer positions, and work experiences Anna has solidified a desire to create sustainable change through the empowerment of children and youth. By working with Big Brothers Big Sisters of Carleton-York as a summer student and as a member of the Board of Directors she has developed a passion for child advocacy and mentoring. Anna wishes to use her voice on the National Youth Mentoring Advisory Council to advocate for small communities and aspires to create concrete change in our country. Anna values hard work, empowerment, and education. She is an avid baker and enjoys travelling across the world visiting family and exploring. Anna is thrilled to be a part of the National Youth Mentoring Advisory Council.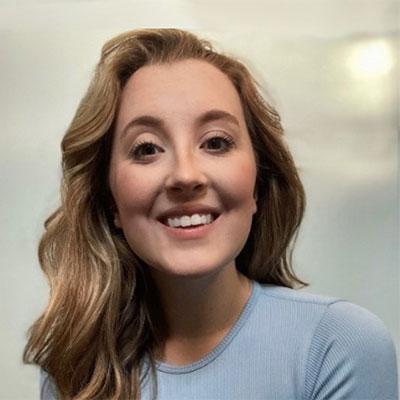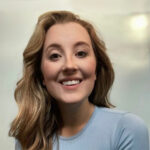 Gabrielle Dupont
(Mount Pearl, Newfoundland)
Gabrielle was born and raised in Mount Pearl, Newfoundland and Labrador. She is a graduating student from Memorial University with an Honours degree in Behavioural Neuroscience. Outside of school, dance and teaching is one of her biggest passions. Gabby's long-time involvement with the dance community has led her to a senior position as an instructor at a local dance studio where she works with children of all ages. She has also made it a mission to contribute to her local community by recognizing those in need. From fundraising for the Ronald McDonald House as "Miss Achievement Newfoundland and Labrador" to being an active volunteer with the Connections for Seniors Program, helping to facilitate change in her community is a part of who she is. Gabby began her journey with Big Brothers Big Sisters of Eastern Newfoundland towards the beginning of her university career which has inspired her career path of working with children in the medical field. Gabby is an advocate for positivity and her enthusiastic and bubbly personality allows her to build strong connections with others. In her free time she enjoys painting, hiking with her dog, and spending time with friends and family.