The BBBSC Youth Council is a consortium of young people from across the country that have knowledge and expertise in mentoring. This Youth Council is involved in initiatives such as our Youth Engagement Strategy (YES) – a collaborative effort between the Council Members, Big Brothers Big Sisters staff and external youth-serving agencies which aims to improve mentoring opportunities for the mentored youth in Canada through youth involvement. We are exhilarated by our youth engagement efforts and are looking forward to the future of mentoring in Canada.


Thank you to Boston Pizza Foundation Future Prospects for supporting the National Youth Mentoring Advisory Council. We are proud to partner with Boston Pizza to inspire and build the capacity of young people to shape the future of youth mentoring in Canada.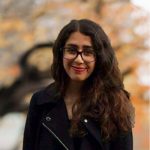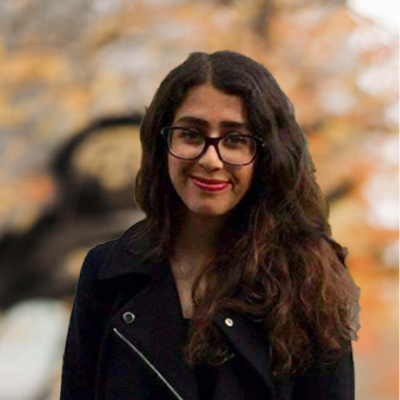 Tina Kia (Coquitlam, British Columbia)
Tina was born in Tehran, Iran and immigrated to Canada with her family at the age of five. She currently lives in the suburban paradise known as Coquitlam, British Columbia and she attends the University fo British Columbia, majoring in Immunology and Physiology. She has been passionate about youth advocacy since high school and joined Big Sisters to get the opportunity to mentor a young girl! She's also passionate about mental health, and volunteers with Jack.org, giving talks to high school students about the importance of being there for their friends. In her free time she can be found writing for blogs, listening to podcasts or reading young adult novels.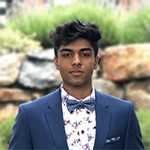 Nafeel Arshad (Fraser Valley, British Columbia)
Nafeel was born in Multan, Pakistan, and came to Canada with his parents when he was only one. He's currently attending his first year at the University of The Fraser Valley, studying Kinesiology and aspires to one day become a doctor and treat people around the world. He enjoys volunteering and relishes the opportunity on making the community he lives in a better place. He has volunteered with different organizations, such as Big Brothers Big Sisters; his local retirement home; his high schools youth council; and of course now being a part of National Youth Mentoring Advisory Council. Nafeel is very passionate on many social issues, such as racism, segregation, and religious extremism, and he relishes the opportunity for making the community he lives in a better place.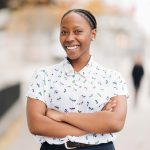 Keyla Ange Keza (Surrey, British Columbia)
Keyla was born in Kigali, Rwanda, and came to Canada at the age of 4. She is currently pursuing a degree in conflict studies, and is passionate about facilitating healthy environments that encourage dialogue and reconciliation. For the past 2 years, she has been involved with different organizations including Young Life BC as a high school mentor. She was previously a Little Sister and joined the BBBS Youth Mentoring Advisory Council in June of 2017. She has completed a theology program which centred on religious studies and local and international community work. Keyla's enjoys facilitating dialogues about important issues and hopes to continue to impact the world one ear at a time.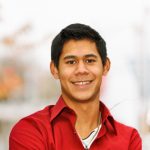 Daniel V. Sadler (Calgary, Alberta)
Daniel was born in Calgary and pursued his undergraduate at the University of British Columbia, Okanagan campus. He has since pursued further certification at the University of Toronto and SickKids Hospital in Knowledge Mobilization and at the University of Calgary for his Project Management Professional designation. He has a passion for education and lifelong learning and its intersections with health. Daniel has combined these interests and cultivated a feminist lens in his work to empower youth, having volunteered with organizations such as YWCA, Calgary Pride, Experiences Canada and Boys and Girls Club, and now Big Brothers Big Sisters. As the second born in a big family, Daniel knows mentoring as a Big Brother can have a significant impact on a youth's life because dedicated one-on-one time can sometimes be needed as much as new experiences and perspectives. Daniel enjoys board games, martial arts ,and archery and looks forward to pursuing his Masters in Epidemiology.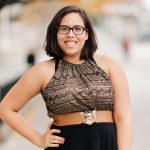 Ashley Whiteman (Edmonton, Alberta)
Ashley Whiteman is a high school graduate who is passionate about supporting her community. At school, she was part of several different programs and committees such as the Jean Forest Leadership Academy, Personalized Self-Directed Learning, and the Student Union; she also mentored through the Big Brothers Big Sisters organization, Social Justice, and was involved in the Truth and Reconciliation Commission as a student facilitator. Outside of school, Ashley supports her community through the Edmonton Police Cadet Corps, sits on youth panels, including the City of Edmonton Youth Council subcommittee on Social Equity, and assists senior citizens in their daily activities. As well, she is a youth representative on the Prime Minister's Youth Council.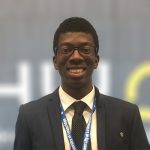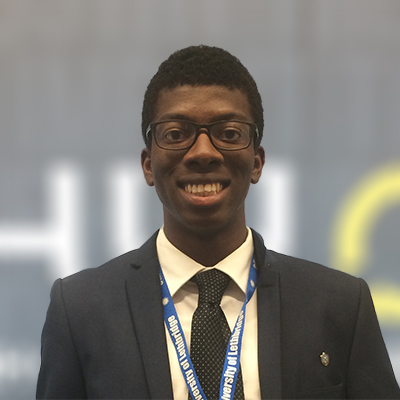 David Awosoga (Lethbridge, Alberta)
David was born in Lagos, Nigeria and moved to Canada when he was nine years old. He is currently studying Applied Statistics at the University of Lethbridge, where he also competes as a member of the Pronghorns track and field team. He has volunteered as a teen and in-school mentor with Big Brothers Big Sisters of Lethbridge and District since 2015, and remains very active in his community coaching track and field clinics and volunteering at various church youth programs. His love of sports has given him a tenacious work ethic and he hopes that this coupled with his vibrant and encouraging personality will help bring positive change to the lives of those around him.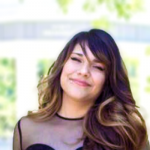 Anna Urquiza (Saskatoon, Saskatchewan)
Anna is attending the University of Saskatchewan. She has always had a passion for art and helping those in need. Anna has always wanted to pursue an education career, specifically to teach younger children the true value of education and learning about different cultures. She has also been a mentee with Big Brothers Big Sisters, with her same mentor for 10 consecutive years! Anna hopes to provide as much as she can to youth as far as teaching and continuing to be an active volunteer and member of Big Brothers Big Sister's Youth Advisory Council.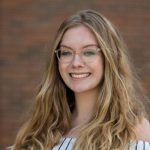 Brianna Boyse – (Portage La Prairie, Manitoba)
Brianna is currently studying Recreation Management & Community Development at the University of Manitoba. She pursues writing, poetry and attending spoken word events, and dance in many styles (her main style being hip-hop but she will try any style once!). She loves going on day trips with family that involve hiking and being outdoors. She describes herself as someone who has lots of energy, and strives to be friendly and warm towards everyone she crosses paths with. Turtles, horror thriller movies/books, and a love of animals round out her other passions.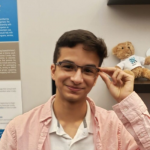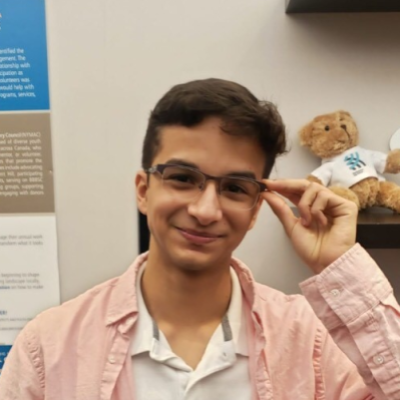 Ícaro Tozetto (Winnipeg, Manitoba)
Ícaro immigrated to Canada from Curitiba, Brazil at the age of thirteen. He is a high school senior aiming to begin his studies in engineering at the University of Manitoba. He believes one can never fully know what another is going through so kindness to all is mandatory. The battles he fights are those of newcomer rights in Canada, as well as mental health awareness. Ícaro is on his third gratifying year as a youth mentor with Big Brothers Big Sisters of Winnipeg. He is an active member of his school community and is an inter-school representative with Youth in Philanthropy as well as a dedicated Judoka.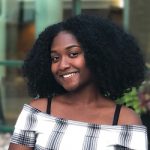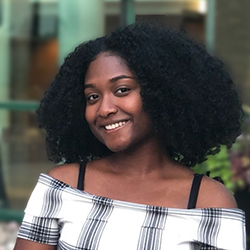 Markicia Fletcher (Brampton, Ontario)
Markicia was born in St. Andrew, Jamaica and emigrated to Canada at the age of 7 with her family. She is a high school student, and President of the Black Student Association. She has been a part of Big Brother Big Sisters for the past 4 years, first as a mentee and then a teen and peer mentor. She is currently a member of Peel Region's first Black Youth Advisory Council and as of recent, a member of the Black Youth School Success Initiative and the National Youth Mentoring Advisory Council. Markicia plans to attend university in the fall to pursue a degree in Social Work.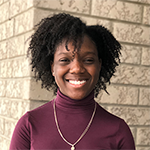 Nicole Mensah (Brampton, Ontario)
Nicole is a high school student who has dedicated her past four years to acts of volunteering and community involvement (including an in-school mentor with Big Brothers Big Sisters of Peel!). She is currently a member of the Region of Peel's first Black Youth Advisory Council, and an ambassador for the Black Youth School Success Initiative. She has traveled to Cambodia with her school's Social Justice Team where she helped build water systems, and contributed in raising over 1000lbs in donations of school supplies. In the future, Nicole hopes to pursue a career in health sciences, and to continue to advocate for social issues.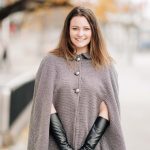 Karine Pomilia Gauthier (Cornwall, Ontario)
Karine is the first-born of two children who both grew up with a Big. While her brother was matched with a couple, Karine shares a special bond with her Big Sister. Although their match ended in 2016 after 10 years, they still keep in touch. With the encouragement of her Big Sister, Karine has participated in many public speaking competitions and has even hosted a number of events for Big Brothers Big Sisters at the municipal and national level. Karine is currently a joint honours student in political science and communications at the University of Ottawa. She has previously worked as a parliamentary guide and now works in the public service sector. She hopes to someday work on the Hill as a Member of Parliament. In her free time, Karine volunteers for a political party. She also enjoys practicing calligraphy, reading, and spending time with her cat.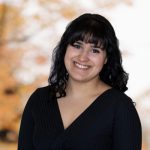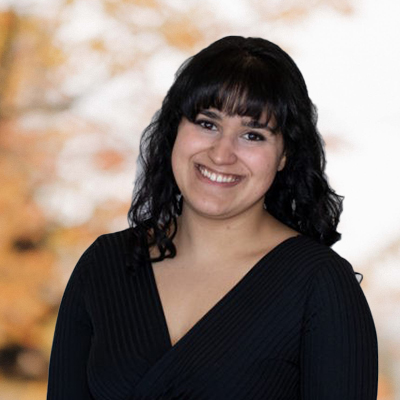 Mira El-Darazi (Sudbury, Ontario)
Mira was born and raised in Sudbury Ontario, and is both Lebanese and Canadian. She is a Radiation Therapy graduate with Michener Institute and Laurentian University, having conducted a year of research in the field of Mindfulness Meditation and its effects on breast cancer patients. Mira has volunteered with Big Brothers Big Sisters for 3 years now as a big sister and has worked with many community organizations such as; Independent living, Old age homes, Action Sudbury, the hospital, OSAID, and the Soup kitchen. Mira is passionate about community involvement and is an artist, an athlete, lifestyle and food blogger. She is proud to be a member of the National Youth Mentoring Advisory Council (NYMAC).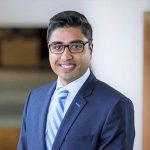 Adnan Khan (Toronto, Ontario)
Adnan learned about BBBS in 2009, when he was starting high school. After his first term at a Homework Club Mentor with the Halton agency, he felt a strong sense of attachment to BBBS' mission, leading to his continued involvement with the organization. When he started his undergraduate studies at the University of Waterloo, he signed up to be an In School Mentor with the Waterloo agency. Soon after, he learned that the Halton agency has experiencing challenges finding male mentors, and the waitlist continued to grow. Adnan leveraged his relationship with his employer, Deloitte, to launch a pro bono consulting project focused on designing a Volunteer Recruitment Strategy for the Halton agency. Shortly after, he had the opportunity to participate a full day workshop to help the Toronto agency develop a Programs and Fundraising Strategy. Adnan views the NYMAC as the next step in his lifelong journey with BBBS. Adnan currently works at a Senior Consultant in the Strategy & Operations Consulting group at Deloitte. He also leads a not-for-profit organization called EduGate, which he founded to focus on improving the quality and accessibility of education across the world. In his free time, he enjoys playing squash, mountain biking, trying spicy food, and spending time with family and friends.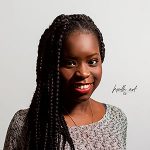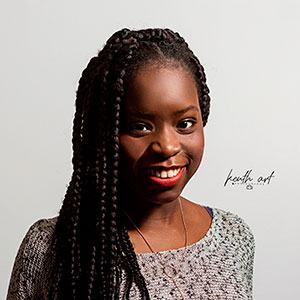 Carmelle Freudlyne (Outaouais, Quebec)
Carmelle was born in Benin, a small country in West Africa. She has lived in Gatineau for almost four years. She moved from Benin to Canada to continue her studies and find new adventures. Canada was her top choice of countries to move to for two reasons: the first is the bilingualism that gave her the opportunity to speak English and French fluently; the second is its cultural diversity and its openness to welcoming and knowing other cultures. Carmelle is passionate about youth mentoring and has been working with Grands Frères Grandes Soeurs de l'Outaouais as an Animator for over two years. In school, she studied Public Relations so that she can both connect with the world and put her creativity forward. In 2018, she launched a YouTube channel to talk about topics of art and culture. Her goals in life are to become a writer that inspires others to follows their dreams, and to use her creative skills to support the community by implementing advertising campaigns that make a difference.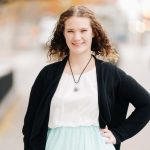 Renee Campbell (Pictou County, Nova Scotia)
Renee is currently enrolled at NSCC Pictou Campus in the Social Service program. Her dream is to work with children and adults with disabilities or with people who have addictions. She has been matched with her Little Sister since December 2016. Her father was also a Big Brother when he was her age, and that is one of the many reasons why she was inspired to join this program. Renee's hobbies include hockey, art, being out in nature, doing volunteer work, and spending time with friends.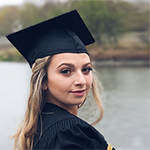 Kristen Dyson (St. John's, Newfoundland)
Kristen is from Big Brothers Big Sisters of Eastern Newfoundland in St. John's, Newfoundland and Labrador, although she is originally from Brampton, Ontario. She is a graduate student at Memorial University where she is pursuing a Masters degree in Applied Psychological Sciences. Her research interests include global health policy, and Alzheimer's disease. Kristen has been a volunteer with Big Brothers Big Sisters since 2016, participating in both Go Girls and the In-school mentoring program. Outside of mentoring, Kristen is an active foster and volunteer with Beagle Paws Rescue NL, and is passionate about the right to education and how the power of education and learning can tackle issues of poverty, segregation, racism and political injustice.