Big Brothers Big Sisters' National Youth Mentoring Advisory Council (NYMAC) is a consortium of young people from across the country that have knowledge and expertise in mentoring. NYMAC is comprised of young people across Canada who provide consultation, undertake projects, and take a leadership role in supporting Big Brothers Big Sisters of Canada on issues related to youth mentoring in Canada.


Thank you to Boston Pizza Foundation Future Prospects for supporting NYMAC. We are proud to partner with Boston Pizza to inspire and build the capacity of young people to shape the future of youth mentoring in Canada.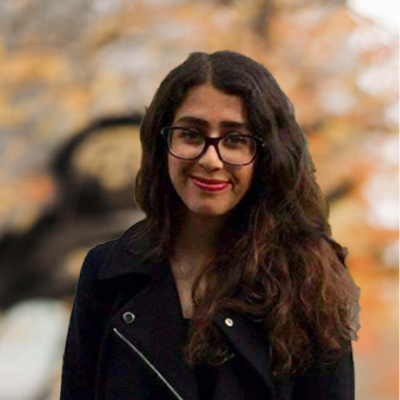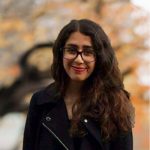 Tina Kia (Coquitlam, British Columbia)
Tina was born in Tehran, Iran and immigrated to Canada with her family at the age of five. She currently lives in the suburban paradise known as Coquitlam, British Columbia and she attends the University of British Columbia, majoring in Immunology and Physiology. She has been passionate about youth advocacy since high school and joined Big Sisters to get the opportunity to mentor a young girl! She's also passionate about mental health, and volunteers with Jack.org, giving talks to high school students about the importance of taking charge of their mental health. In her free time she can be found writing for blogs, listening to podcasts or reading young adult novels.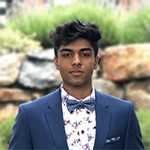 Nafeel Arshad (Fraser Valley, British Columbia)
Nafeel was born in Multan, Pakistan, and came to Canada with his parents when he was only one. He's entering his fourth year at the University of The Fraser Valley, studying Kinesiology and aspires to one day become a doctor and treat people around the world. He enjoys volunteering and relishes the opportunity on making the community he lives in a better place. He has volunteered with different organizations, such as Big Brothers Big Sisters; his local retirement home; his high schools youth council; and of course now being a part of National Youth Mentoring Advisory Council. Nafeel is very passionate on many social issues, such as racism, segregation, and religious extremism, and he relishes the opportunity for making the community he lives in a better place.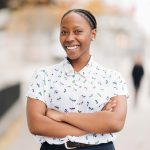 Keyla Ange Keza (Surrey, British Columbia)
Keyla was born in Kigali, Rwanda, and came to Canada at the age of 4. She is currently pursuing a degree in conflict studies, and is passionate about facilitating healthy environments that encourage dialogue and reconciliation. For the past 2 years, she has been involved with different organizations including Young Life BC as a high school mentor. She was previously a Little Sister and joined the BBBS Youth Mentoring Advisory Council in June of 2017. She has completed a theology program which centred on religious studies and local and international community work. Keyla's enjoys facilitating dialogues about important issues and hopes to continue to impact the world one ear at a time.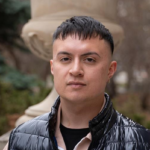 Henry Grover (Edmonton, Alberta)
Henry was born and raised in Edmonton, Alberta and is of Filipino and Canadian descent. Henry is currently employed through Covenant Health Services, working out of the Edmonton General Continuing Care Facility and is also employed at the University of Alberta Hospital as a Mental Health Aide. Henry has had interests with BBBS over the past year and has always enjoyed helping out youth, to the best of Henry's abilities, to realize their true potential. Henry regards his family as of utmost importance to him as family is his number one virtue. Respect and Loyalty closely follows. He is a leadership-oriented individual who is currently pursuing a career as a Real Estate Professional in the Edmonton and Surrounding Areas. Henry is a part of the National Youth Mentoring Advisory Council for one reason, to help positively impact the lives of youth across Canada.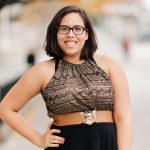 Ashley Whiteman (Edmonton, Alberta)
Ashley is passionate about children and youth's community engagement, rights and mental health. She works to ensure that the voices of young people are heard throughout the decision-making process. As well, she organizes and attends community events, panels and consultations in schools, youth groups and organizations to profile issues important or impacts young people. Ashley's goal is not only to talk to youth and help provide a platform in which their voices are heard but also assist and encourage youth to find their passion and to be actively engaged citizens. This has to lead her to various opportunities such as being on the PM's Youth Council, a runner-up for the Queen's Young Leader award and a speaker for The Walrus, Children First Canada and TRC in the past. Currently, Ashley is an avid volunteer for BGCBIGs in Edmonton, Plan Canada Youth Advisory Council as well as a Common Wealth Associate Fellow and business owner. Ashley always welcomes the opportunity to connect with young people around the country and the world. She believes strongly in the power of people-to-people connections as networks to foster inclusive change and intergenerational mentorship.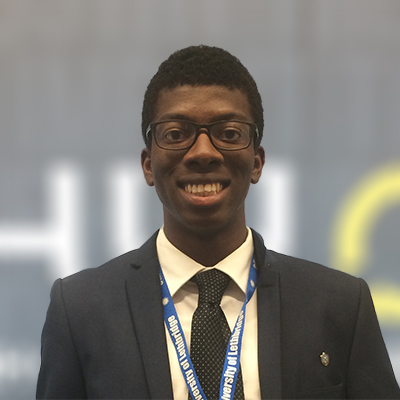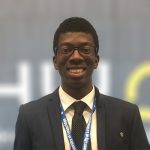 David Awosoga (Lethbridge, Alberta)
David was born in Lagos, Nigeria and moved to Canada when he was nine years old. He is currently studying Applied Statistics at the University of Lethbridge, where he also competes as a member of the Pronghorns track and field team. He has volunteered as a teen and in-school mentor with Big Brothers Big Sisters of Lethbridge and District since 2015, and remains very active in his community coaching track and field clinics and volunteering at various church youth programs. His love of sports has given him a tenacious work ethic and encouraging personality will spread the good news and change the lives of those around him.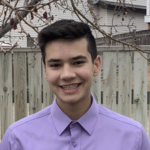 Declan Sander (Lethbridge, Alberta)
Declan is a first-generation Canadian born in Lethbridge, Alberta, studying business at the University of Calgary. He has been volunteering with Big Brothers Big Sisters since 2018, where he developed a strong relationship with his 'Little Brother'. Through this experience, he has gained valuable mentorship skills, and as a 'Big Ambassador' was also able to encourage peers to share their time and talents with other 'Littles' within the community. Passionate about contributing to his community, Declan serves several organizations that support marginalized individuals, including volunteering as a mentor at a First Nations Safe Home for at-risk youth and volunteering with "L'Arche", an organization that celebrates the gifts of people with intellectual disabilities through communal living. In addition to mentoring, Declan is the Chair of the City of Lethbridge Youth Advisory Council where he advocates for youth initiatives within Lethbridge. He loves sports and games, particularly volleyball, badminton, and chess.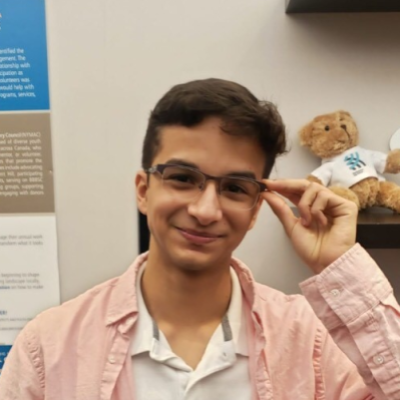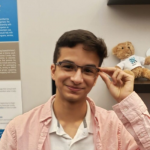 Ícaro Tozetto (Winnipeg, Manitoba)
Ícaro immigrated to Canada from Curitiba, Brazil at the age of thirteen. He studies accounting at Red River College, and works as a Disability Support Worker. Ícaro believes one can never fully know what another is going through so kindness to all is mandatory. The struggle he wants to see won is that of homelessness and poverty in Canada. Ícaro has been with NYMAC for over a year, and recently took on the role of treasurer.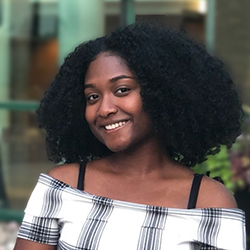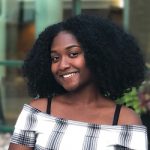 Markicia Fletcher (Brampton, Ontario)
Markicia was born in St. Andrew, Jamaica and emigrated to Canada at the age of 7 with her family. She is a high school student, and President of the Black Student Association. She has been a part of Big Brother Big Sisters for the past 4 years, first as a mentee and then a teen and peer mentor. She is currently a member of Peel Region's first Black Youth Advisory Council and as of recent, a member of the Black Youth School Success Initiative and the National Youth Mentoring Advisory Council. Markicia plans to attend university in the fall to pursue a degree in Social Work.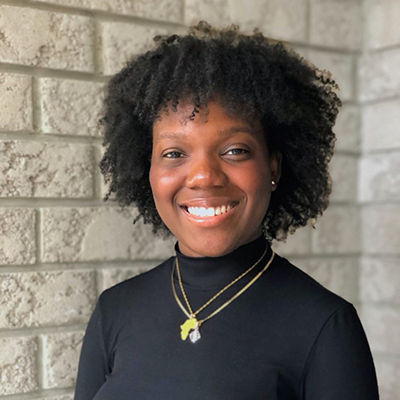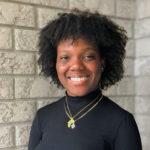 Nicole Mensah (Brampton, Ontario)
Nicole is an undergraduate student at Carleton University currently pursuing a Bachelor's Degree in Honours Science. Although she resides in Ottawa, Nicole is originally from Brampton, Ontario. Her journey begun with Big Brothers Big Sisters of Peel in high school when she joined the In-School Teen Mentoring Program. Following her time as a mentor, Nicole joined BBBSP's first Black Youth Advisory Council, and later had the opportunity to work as a summer student at the agency. While Nicole remains a part of Big Brothers Big Sisters of Canada, she is volunteering both in her local community and on campus. Ultimately, Nicole is working towards a career in the health sciences, and is extremely passionate about advocating for youth and BIPOC-focused issues in Canada and across the world.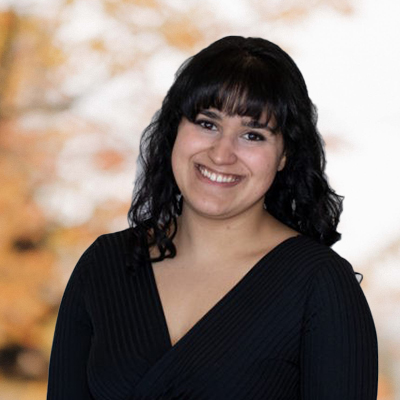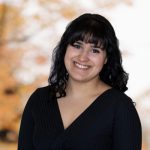 Mira El-Darazi (Sudbury, Ontario)
Mira was born and raised in Sudbury Ontario, and is both Lebanese and Canadian. She is a Radiation Therapy graduate with Michener Institute and Laurentian University, having conducted a year of research in the field of Mindfulness Meditation and its effects on breast cancer patients. Mira has volunteered with Big Brothers Big Sisters for 3 years now as a big sister and has worked with many community organizations such as; Independent living, Old age homes, Action Sudbury, the hospital, OSAID, and the Soup kitchen. Mira is passionate about community involvement and is an artist, an athlete, lifestyle and food blogger. She is proud to be a member of the National Youth Mentoring Advisory Council (NYMAC).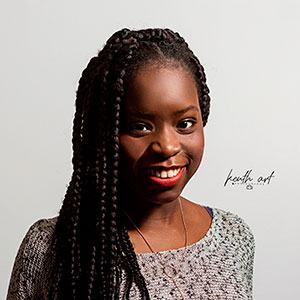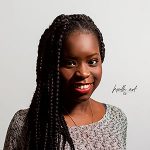 Carmelle Freudlyne (Outaouais, Quebec)
Carmelle was born in Benin, a small country in West Africa. She has lived in Gatineau for almost four years. She moved from Benin to Canada to continue her studies and find new adventures. Canada was her top choice of countries to move to for two reasons: the first is the bilingualism that gave her the opportunity to speak English and French fluently; the second is its cultural diversity and its openness to welcoming and knowing other cultures. Carmelle is passionate about youth mentoring and has been working with Grands Frères Grandes Soeurs de l'Outaouais as an Animator for over two years. In school, she studied Public Relations so that she can both connect with the world and put her creativity forward. In 2018, she launched a YouTube channel to talk about topics of art and culture. In February 2020, she launched the Négritude Magazine, whose main mission is to promote the culture, values and history of Afro-descendants. Her goals in life are to become a writer that inspires others to follows their dreams, and to use her creative skills to support the community by giving back to those in need.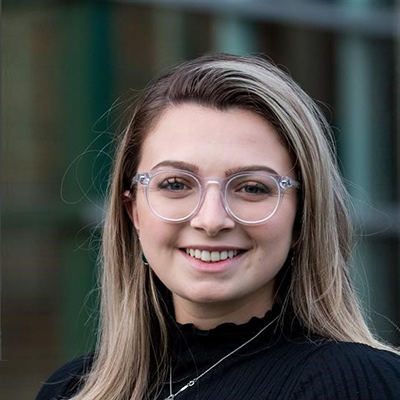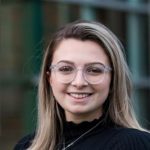 Kristen Dyson (Calgary, Alberta)
Originally from Brampton, Ontario, Kristen currently volunteers with Big Brothers Big Sisters of Calgary and Area. She graduated from Memorial University with a Masters degree in Applied Psychological Sciences, and her research interests include global health policy, and Alzheimer's disease. Kristen has been a volunteer with Big Brothers Big Sisters since 2016, participating in both Go Girls and the In-school mentoring program. Outside of mentoring, Kristen was an active foster and volunteer with Beagle Paws Rescue NL, and is passionate about the right to education and how the power of education and learning can tackle issues of poverty, segregation, racism and political injustice.