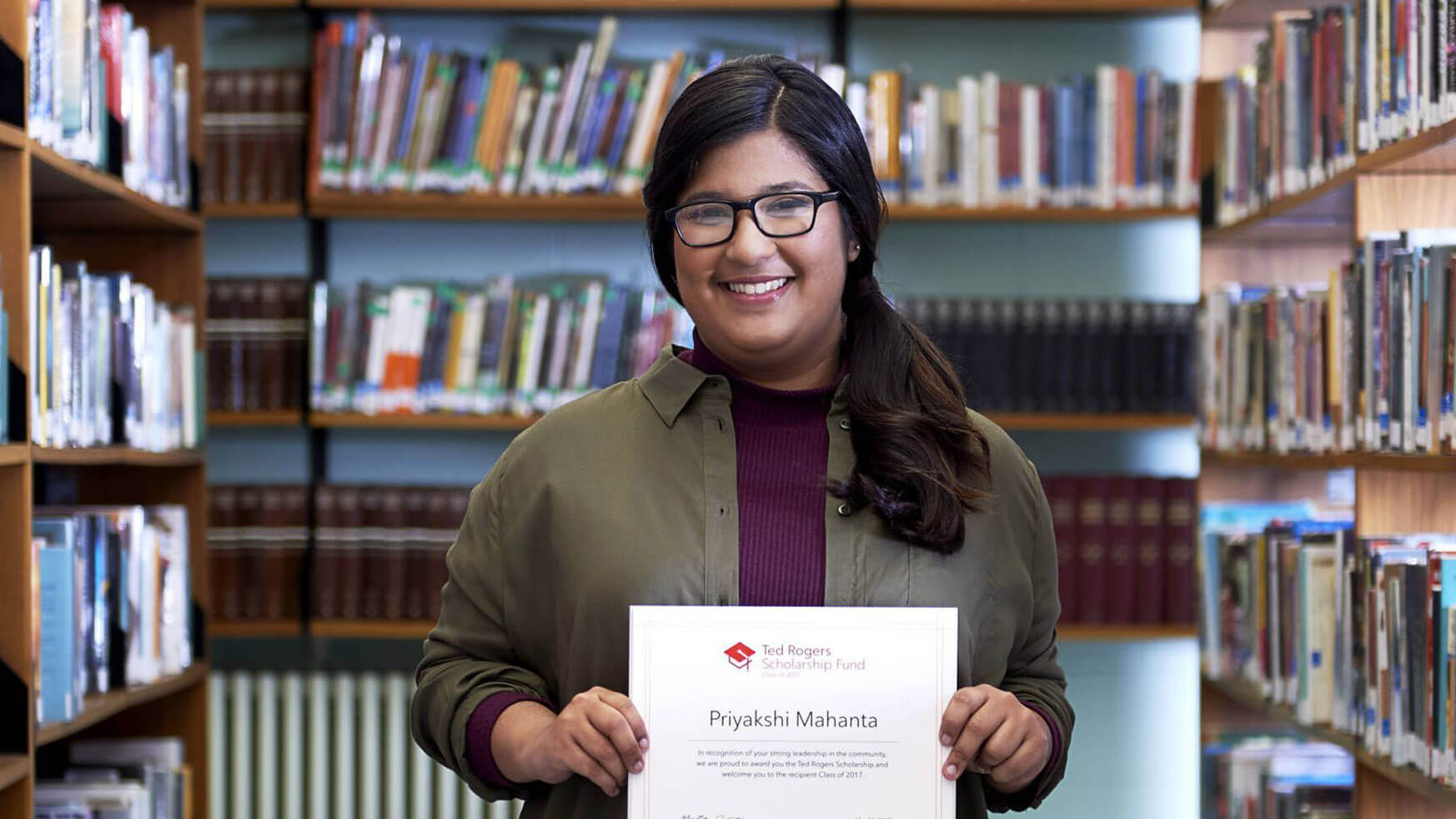 Ted Rogers Scholarship Fund
Launched in 2017, the Ted Rogers Scholarship Fund is dedicated to ensuring the success of future generations of Canadians by helping the brightest young leaders across the country succeed in their educational aspirations. Scholarships will be awarded to 150 youth from fifteen community partner organizations, including Big Brothers Big Sisters of Canada.
The Ted Rogers Scholarship was designed to encourage and support students involved in a mentoring program with Big Brothers Big Sisters of Canada agencies, who are entering their first year of post-secondary education. In 2020, 17 scholarships were offered to Big Brothers Big Sisters youth. Each Ted Rogers Scholarship will fund post-secondary tuition and compulsory fees on a renewable basis, dependent on the program of study.
Partners

Congratulations to our 2020 Recipients!
| | | |
| --- | --- | --- |
| Emmy Curtis | Big Brothers Big Sisters of Fraser Valley | BC |
| McKenna Postles | Big Brothers Big Sisters of Fraser Valley | BC |
| Gabrielle Wong | Big Brothers Big Sisters of Langley | BC |
| Madeline Haugen | Big Brothers Big Sisters of Langley | BC |
| Ella Nugent | Big Brothers Big Sisters of Calgary and Area | AB |
| Garrett McAlister | Big Brothers Big Sisters of Lethbridge and District | AB |
| Janell McDonell | Big Brothers Big Sisters of Yorkton | SK |
| Tyanna Chambers | Big Brothers Big Sisters of Peel | ON |
| Hiba Alhuttam | Big Brothers Big Sisters of Toronto | ON |
| Nicole Henderson | Big Brothers Big Sisters of Toronto | ON |
| Stephanie Clayton | Big Brothers Big Sisters of Toronto | ON |
| Trevor Birchenough | Big Brothers Big Sisters of Halton and Hamilton | ON |
| Desiree Francis | Big Brothers Big Sisters of Halton and Hamilton | ON |
| Cyenna Link | Big Brothers Big Sisters of Pictou County | NS |
| Erin Barnes | Big Brothers Big Sisters of Eastern Newfoundland | NL |
| Lauriane Auclair | Grands Frères Grandes Soeurs de la Porte du Nord | QC |
| Sarah-Ève Girard | Grands Frères Grandes Soeurs du Domaine du Roy | QC |