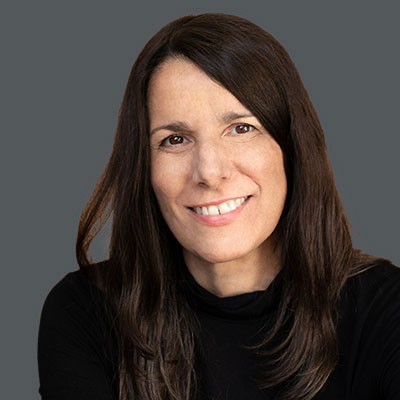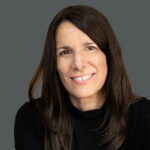 Liz Falco has enjoyed a 30-year career in education – as teacher, advisor, coach, admissions director, Head of School and non-profit executive director – and currently as an Independent Consultant (for schools and non-profits) and Career Coach to young adults (www.lizfalco.ca). Based in Montreal, she supports individuals and organizations throughout Canada by bringing structure and clarity to their thinking and inspiring them to take strategic action to achieve their goals.
Liz holds a M.Ed. from Columbia University and an MBA from Ivey School of Business, Western University. She has a life-long interest in mentoring young people and a sincere passion for fostering potential.
The mission and vision of Big Brothers and Big Sisters Canada resonates strongly with Liz's values and she joined the National Board in June 2019. She is committed to amplifying the voices of young people, to supporting a spirit of continuous improvement and to facilitating equitable opportunities for realizing human potential.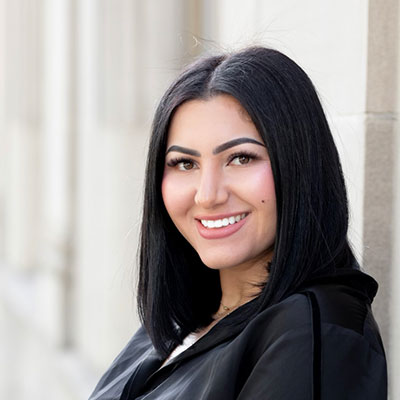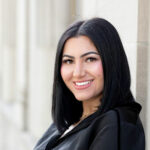 Jamileh Naso is a community leader whose own experiences as a refugee shape her personal and professional endeavors. She is an award-winning refugee activist, media commentator, accomplished public speaker, and researcher.
Jamileh is currently a Manager, Community Investment at Bell Canada. She leads Bell's charitable initiatives in Western and Northern Canada and supports Bell's national campaign, Bell Let's Talk, strategy for partners, non-profits, and mental health experts to promote awareness and action within 4 key pillars: fighting stigma, improving access to care, supporting world-class research, and workplace mental health.
Jamileh is an MBA candidate, with a concentration in Finance at the Australian Institute of Business. She holds a Certificate in Public Policy Analysis from the London School of Economics and Political Science and pursued her undergraduate studies at the University of Winnipeg with a specialization in Political Science and Human Rights.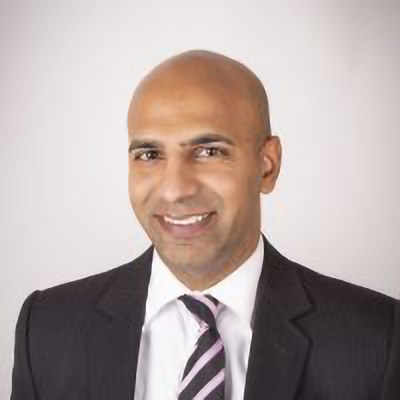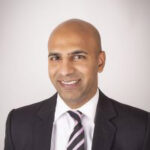 Rizwan Kanji is a Chartered Professional Accountant and is currently the Vice President of Finance and Operations at Concordia University of Edmonton.  Rizwan is an avid volunteer and has been the Big Brother Big Sister organization for a number of years, first as a mentor and now as a Board Member.  Rizwan is passionate about youth and helping them succeed, especially those at risk.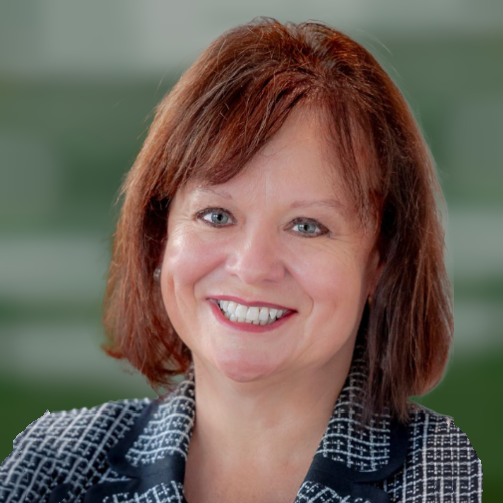 Susan Tarves's twenty-five year career with a leading Canadian multi-line insurance and financial services cooperative began in Mississauga Ontario, and has spanned five provinces in various client facing and leadership roles. Currently, as Senior Manager for Atlantic Canada, she provides leadership, and innovation within the Region, to achieve overall corporate strategic objectives and deliver a superior client experience.
Susan's passion for volunteering, social justice, and youth mentoring began at the age of 10 when she started door to door canvassing for the Canadian Cancer Society. She has supported numerous non-profits in each community she resided in since that time.
Susan holds an undergrad in Commerce from Memorial University, NL and an EMBA from St. Mary's University, NS where she was the recipient of the Presidents Gold Medal for Highest Academic Standing.Currently residing in Halifax, NS she is excited to dedicate her time, knowledge and experience to Big Brothers Big Sisters of Canada.

Shalomi Abraham, Past-Chair
Shalomi Abraham currently acts as Senior Vice President and Head of Legal – Canada for Invesco Canada, a leading investment management firm serving Canadian investors and financial advisors. At Invesco, he is primarily responsible for the delivery of legal advice for Invesco Canada's business lines and the oversight of the Canadian legal tam. Prior to joining Invesco, Shalomi practiced in the corporate and securities law group at Davies Ward Phillips & Vineberg LLP in Toronto.
Shalomi obtained his BBA (2003) from the Schulich School of Business at York University, his JD (2006) from Osgoode Hall and his LLM (2011) from the University of Toronto. He was called to the Ontario Bar in 2007 and became a member of the National Board of Big Brothers Big Sisters of Canada in 2016. Shalomi is also a director of the Canadian ETF Association.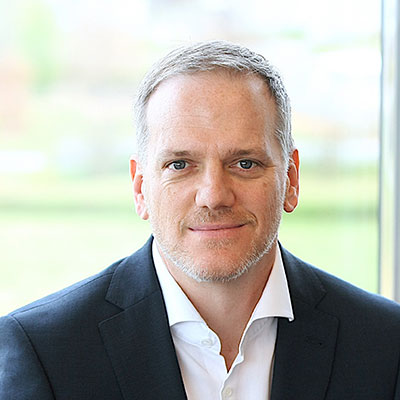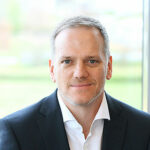 Jay Green, Director at Large
Jay Green's involvement with Big Brothers Big Sisters began when he was just 9 years old, starting as a Little in the Burlington agency. Since then, he has remained actively engaged with the organization, in a variety of capacities, ranging from being a dedicated volunteer and committee member for the Halton and Hamilton agency to holding influential roles as a Board member, and serving as President/Chair for both Big Brothers Big Sisters of Ontario and its Endowment Fund. He remains friends with his last Big Brother to this day.
Professionally, Jay is currently the Chief Financial Officer of CBI Health, a national healthcare services company. Notably, from late 2020 through 2021, he lent his expertise as an advisor to the Global Alliance for Vaccine Immunization (GAVI) in support of COVAX, the international initiative aimed at ensuring equitable distribution of COVID-19 vaccines. This commitment followed a distinguished career at GlaxoSmithKline (GSK) in finance and transformation roles that spanned several countries, including Canada, Ireland, the UK, and Belgium, culminating in his most recent position as CFO for GSK's global vaccines business headquartered in Belgium.
Jay is a CPA/CA and holds a Master of Accounting from the University of Waterloo.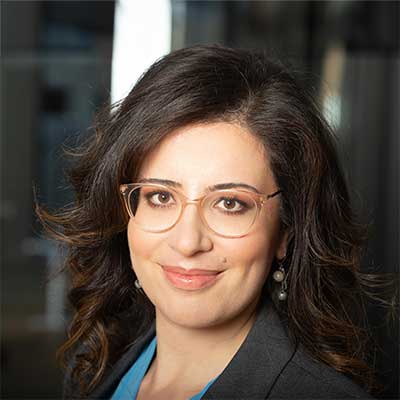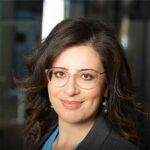 Daria Hobeika, Director at Large
Daria Hobeika is an executive and entrepreneur dedicated to addressing complex societal issues and steering organizations towards efficient decision-making and sustainable models. Trained as a lawyer and strategic advisor, she is known for her sound judgment, rigour, and capacity to vulgarize and communicate information effectively.
She is a founding partner at Clearsum, a strategy advisory firm specialized in climate risk and opportunities, where she leads transition risk, climate law, and governance work. To do so, she leverages her experience as a former Chief of Staff to a minister of the Government of Quebec, including her intimate knowledge of pan-Canadian dynamics and legislative and regulatory processes.
Daria holds bachelor's degrees in law from McGill University and an executive MBA from HEC Montréal – McGill. She in an Action Canada Fellow and a former board member of BBBS du Grand Montréal.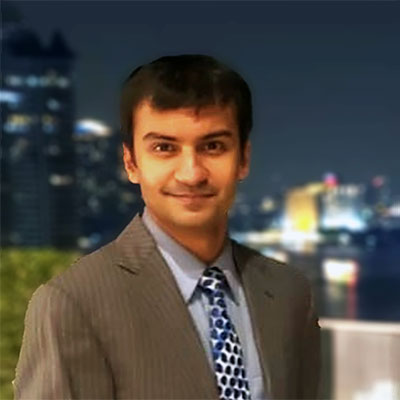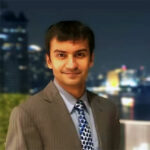 Gunvir Kalra, Director at Large
Gunvir Kalra is a first-generation immigrant to Canada with 16 years of experience in corporate finance, marketing and IT, having previously worked on digital transformation. Gunvir currently holds a leadership position in the operation and management of an accounting firm in Toronto.
Additionally, Gunvir has a certificate in Law from Queen's University. He has been an active volunteer with several charitable organisations such as JUMP math, and the community music schools of Toronto applying his financial literacy and planning strengths to support youth in pursuit of success. Gunvir is an active business and personal networker. Having been supported by numerous associations and individuals during his 16 years in Canada, he is passionate about the work BBBSC does and how he can help.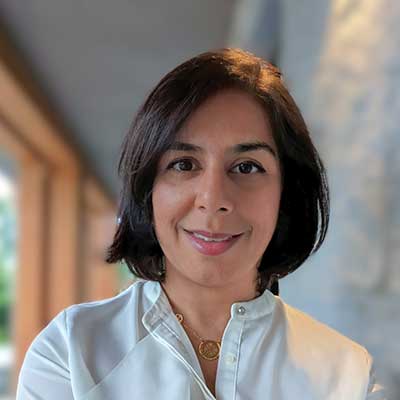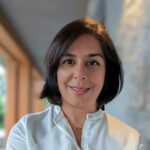 Raheela Khan, Director at Large
Raheela Khan is an independent Business Advisory Consultant currently based in Vancouver leading community awareness programs on the importance of cultural confidence, integration, diversity, and avoidance of self-exclusion. Raheela is an alumnus of Oxford and Yale University, and a Yale World Fellow. She currently sits on the boards of The Power of Play, and Birth Mark.
Her current work focuses on ensuring framing equity practices, diversity and inclusiveness, empowering women, and youth development to unlock growth potential and social sustainability across Canada, Pakistan, and the Middle East. Raheela is passionate about using her experiences to mentor and provide opportunities to young people for a better future as part of the Big Brothers Big Sisters of Canada's National board.
Before moving to Canada, Raheela managed a $600M+ portfolio for Doha Bank, one of Qatar's largest banks in Dubai. Previously, she was instrumental in transforming the investment culture at the Pakistan Mercantile Exchange by introducing new financial products to the economy and conducting investment awareness seminars nationwide for financial inclusion and literacy. Her initiatives have inspired her to work on publishing children's books on empowering cultural confidence and financial literacy for children.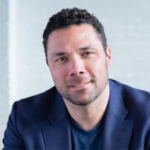 Matt McGowan, Director at Large
A born and bred New Yorker turned Torontonian who has lived on 3 continents, Matt McGowan has worked alongside founders, executives, venture capitalists, private equity professionals, lawyers, accountants and others representing some of the world's best known and thousands of lesser known companies. Matt's experience has led him to believe that a focus on building strong diverse teams can mean the difference between a successful business and one that struggles to attain its KPIs. Ensuring decisions are made that build on operational excellence within agreed upon strategic swim-lanes is the first and most important ingredient to achieving growth and prosperity.
Matt is the Director and General Manager of Snap Inc Canada, the camera company that owns Snapchat, Spectacles, Toronto based Bitmoji, and Zenly. He serves as an advisor to CPA Ontario, the governing provincial body that represents chartered professional accountants, on the board of the Banff World Media Festival, a marketplace and conference designed to help you create new development and production opportunities, and on the board of StrawberryFrog, the world's first Movement Marketing, Advertising & Design agency.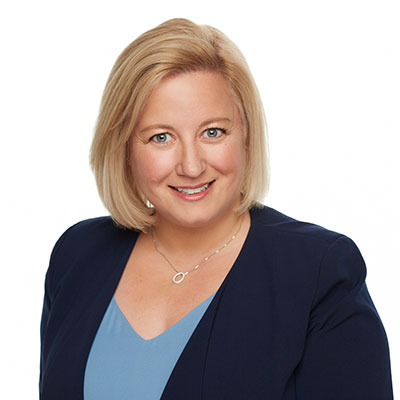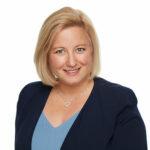 Breanne Oliver, Director at Large
Breanne Oliver believes in the power of mentorship and has been involved in non profits for over 20 years. She is a former mentor and joined the Board for Big Brothers Big Sisters of Calgary in 2016, and has served as its Chair since 2019, acknowledging that Calgary has been an early adopter of the Theory of Change.
Breanne is currently VP, People and Stakeholder Relations at Inter Pipeline and has 15 years of experience in communications, stakeholder relations, and human resources. In addition, she has years of fundraising experience and is active in diversity and inclusion initiatives particularly mental health. Breanne is a native of Montreal and speaks French and English, and is currently completing her CPHR accreditation.