Shalomi currently acts as Senior Vice President and Head of Legal – Canada for Invesco Canada, a leading investment management firm serving Canadian investors and financial advisors. At Invesco, he is primarily responsible for the delivery of legal advice for Invesco Canada's business lines and the oversight of the Canadian legal tam. Prior to joining Invesco, Shalomi practiced in the corporate and securities law group at Davies Ward Phillips & Vineberg LLP in Toronto.
Shalomi obtained his BBA (2003) from the Schulich School of Business at York University, his JD (2006) from Osgoode Hall and his LLM (2011) from the University of Toronto. He was called to the Ontario Bar in 2007 and became a member of the National Board of Big Brothers Big Sisters of Canada in 2016. Shalomi is also a director of the Canadian ETF Association.

Paul is the founder of Cielo Consulting- a boutique firm specializing in assessing and mitigating risk for small social enterprises.
Prior to this, Paul worked for over 30 years with one of Canada's largest multi-line insurers. In his last role (before founding Cielo), he worked directly with large national federations and associations in the co-operative and voluntary non-profit sectors, leading a team responsible for building insurance and risk management solutions for them and their members.  His work developing and launching Community Guard and Co-op Guard- insurance and risk management programs designed to meet the needs of small and medium sized voluntary non-profits and co-ops- has been recognized nationally and internationally.
Paul has been working with Big Brothers Big Sisters of Canada in a professional and volunteer role for more than 15 years and currently serves on the national board as Vice-Chair and participates on both the Executive Committee and on the Governance and Board Effectiveness Committee.
In addition to his involvement with BBBS, he volunteers with a number of other provincial and local organizations focused on meeting community needs through co-operation and volunteerism.
Paul has a master's in management (St. Mary's University) with a specialty in co-operatives and credit unions. He is married to Lise and together they reside in Elora Ontario.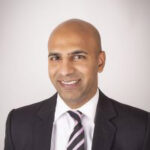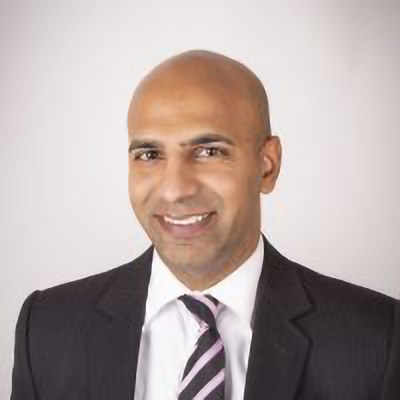 Rizwan Kanji is a Chartered Professional Accountant and is currently the Vice President of Finance and Operations at Concordia University of Edmonton.  Rizwan is an avid volunteer and has been the Big Brother Big Sister organization for a number of years, first as a mentor and now as a Board Member.  Rizwan is passionate about youth and helping them succeed, especially those at risk.

Lesley Brown is the Executive Director of the Ontario Public Service – Quarter Century Club, where she is leading the change management process to revitalize the organization.  Previously to this role, Lesley was the Executive Director of Lifeline Syria, an organization committed to facilitating sponsorship of Syrian Refugees.  Lesley holds a master's degree in Adult Education from St. Francis Xavier University, a bachelor's degree from York University, a certificate in Conflict Mediation from Guelph University, and a Teaching English as a Second Language Certificate. With a lifelong commitment to volunteerism, she was a mentor with Civic Action's DiverseCity Program, and granting funds reviewer with the United Way of Toronto and York Region. In 2012, Lesley was awarded The Queen Elizabeth II Diamond Jubilee Medal in recognition of public service. With a strong interest in youth serving organizations that empower and build the leaders of the future, Lesley is proud to serve on Big Brothers, Big Sister Board of Directors.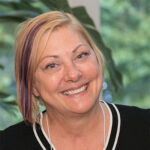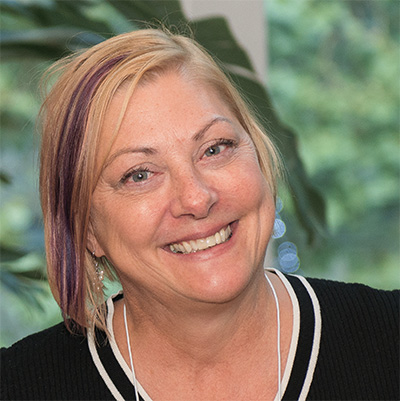 Denise Baker, Director at Large
Denise Baker is the former Executive Director of Vantage Point, a not-for-profit that delivers learning opportunities focused on governance and leadership. Currently semi-retired, Denise now offers capacity-building pro bono and consulting work to build not-for-profit capacity, including strategic planning facilitation, board governance training, and leadership support.
Denise has had the opportunity to create high performance teams and organizations in a career that has spanned international for-profit, higher education, and not-for-profit. Before coming to Vantage Point she was an Assistant Dean at the Sauder School of Business and prior to that spent 10 years at Crystal Decisions/Business Objects. Denise is a skilled facilitator, leading discussions on the topics related to board governance, leadership, women in leadership, strategic planning, and mentoring. Denise has an Honours English Degree and a Masters of Library and Information Science from UBC.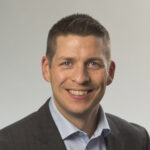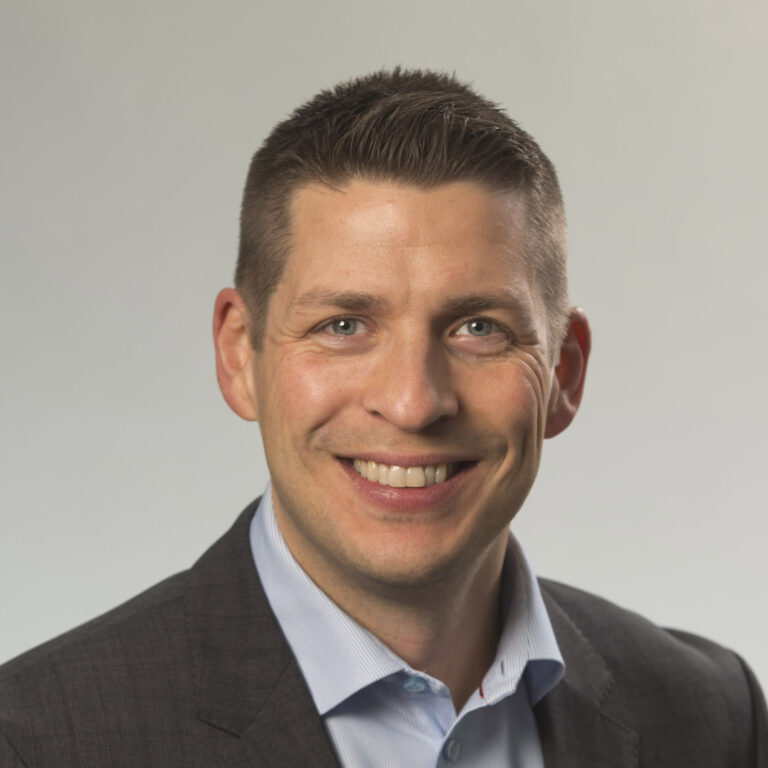 Jeff Benjamin, Director at Large
Having been a Little Brother/Mentee, Jeff has firsthand experience with and been a steadfast proponent of Big Brothers Big Sisters Canada since childhood.  He attributes his experience with the organization, including the relationship that he built with his Big Brother/Mentor, as critical foundation blocks for his life.
Jeff attended the University of Saskatchewan for both Commerce and Law.  He currently serves as Associate General Counsel for Canpotex Limited, based in Saskatoon, SK.  He is heavily involved with the Canadian Bar Association, serving on the Executive Committee of the Canadian Corporate Counsel Association and as Chair of the Saskatchewan section.  Having a background in accounting, Jeff holds a CMA-CPA accounting designation.  Jeff has also been actively involved with BBBS of Saskatoon, serving on the Board for the member agency from 2017-2020.
He and his dog Gryphon live in Saskatoon, though they try to go on travel adventures as often as possible.
Jeff is excited for the opportunity to work with the talented slate of volunteer Directors serving on the National Board of BBBS Canada.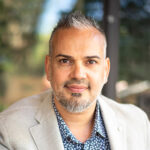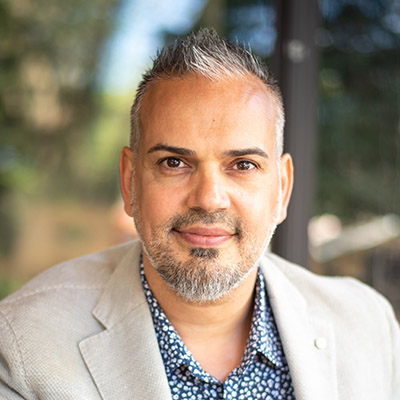 Michael Contento, Director at Large
Author, Keynote Speaker & CEO of My Blue Umbrella an Information Technology company that he started over 25 years ago. Today, MBU delivers simplicity in the form of tech management and consulting services to some of Canada's highest-performing companies.  Michael is a strategic driver whose entrepreneurial instincts and clarity of vision have been the foundation for taking his multiple companies through rapid and continuous growth. He has been an unstoppable force ever since. In addition to My Blue Umbrella, Also the CEO of a chain of pharmacies located across the Greater Toronto Area, Michael owns and manages a large portfolio of real estate. His registered charity, Do Amazing Things, empowers the disadvantaged to fulfill their career ambitions.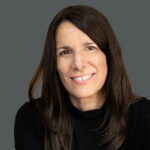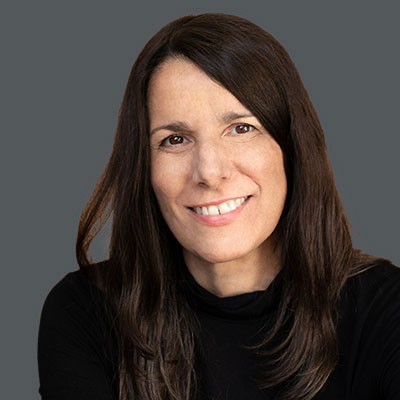 Liz Falco, Director at Large
Liz has enjoyed a 30-year career in education – as teacher, advisor, coach, admissions director, Head of School and non-profit executive director – and currently as an Independent Consultant (for schools and non-profits) and Career Coach to young adults (www.lizfalco.ca). Based in Montreal, she supports individuals and organizations throughout Canada by bringing structure and clarity to their thinking and inspiring them to take strategic action to achieve their goals.
Liz holds a M.Ed. from Columbia University and an MBA from Ivey School of Business, Western University. She has a life-long interest in mentoring young people and a sincere passion for fostering potential.
The mission and vision of Big Brothers and Big Sisters Canada resonates strongly with Liz's values and she joined the National Board in June 2019. She is committed to amplifying the voices of young people, to supporting a spirit of continuous improvement and to facilitating equitable opportunities for realizing human potential.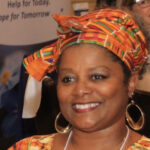 Winnifred Grant, Director at Large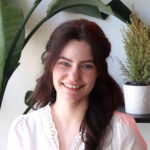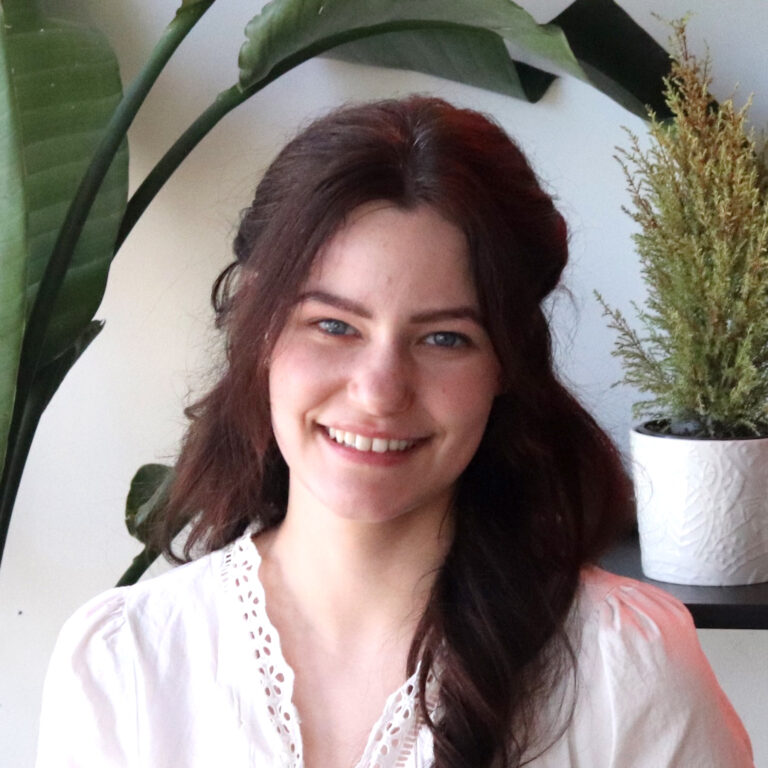 Karine Pomilia Gauthie, Director at Large
Karine Pomilia is a Political Science and Communications graduate from the University of Ottawa, as well as a former Little Sister. She has remained engaged in the organization since the end of her match, speaking at BBBS events at the regional and national levels and chairing the National Youth Mentoring Advisory Council (NYMAC).  She has offered insight on her mentoring experience on numerous occasions, most notably before the Special Senate Committee on the Charitable Sector. She currently works in Canada's public service, focusing on increasing diversity and inclusion, and looks forward to continuing to share her knowledge to make mentorship accessible to everyone.
Since joining the National Board in 2020, Karine Pomilia has contributed the Strategy and Vision, and the Governance and Board Direction Committees.

James Temple, Director at Large
As PwC Canada's Chief Corporate Responsibility Officer, James leads a team that helps PwC build trust with stakeholders while delivering on the firm's environmental, social and governance (ESG) agenda aligned to the firm's purpose.
James' leadership role includes the market facing components of PwC's $150M 'New world. New skills' agenda, designed to help close the opportunity gap and digitally upskill 1 million people and not-for-profits across Canada. His team also provides oversight of the firm's environmental sustainability portfolio and the firm's climate transition plans, ESG reporting and progress towards a commitment to become Net Zero by 2030.
A committed volunteer, James has testified before the Senate of Canada Special Committee on the Charitable Sector and contributes to leading publications on the role of building trust between business and society. He serves on the Board of Directors for the Philanthropic Foundations of Canada and is a member of the not-for-profit committee of the Risk Oversight and Governance Board at CPA Canada.