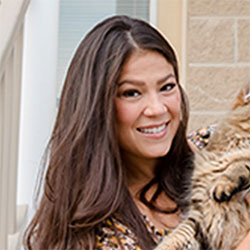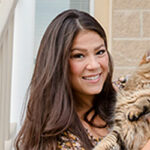 Hydro One employee Nicole Lem participated in "the front steps project" a grassroots initiative which focuses on creating community while highlighting mental health and providing a piece of 'normalacy' during these times of societal detachment.
While participating, Nicole had the opportunity to photograph a few members of her fellow Hydro One employees. "Following a social media post, the project took off," said Nicole. "I think it's important to give back."
Nicole chose Big Brothers Big Sisters as her preferred charity recipient. Her reason? She grew up in a household where her sibling Paul had a "Big Brother" (Bob) and in her own words: "I got to see first hand the positive support this program provides." You can read their story here.
Igniting youth potential requires the support of donors like Nicole. Big Brothers Big Sisters is grateful to have Nicole Lem as a champion.
If you'd like to be a supporter, please donate via an employee giving fund, an event, or directly at our donate page.