Ask any "Big" mentor about their experience and they will tell you they lucked out on being matched with their "Little" mentee. I'm not so sure that my Little Brother was all too convinced about his luck the first time he piled into my car.
My car was a 1989 Mazda 323. It was only a year old, but it featured a gaping hole where a car stereo should be and a heater where, ideally, air conditioning might be found. I picture this bewildered kid thinking the local Big Brothers office should have checked for "Quality of Ride" beforehand.
My apartment may not have been the ideal hangout spot, so it may have been a letdown for Matt. I didn't own a television, so video games were a non-starter. At 21-years old, my cooking skills were limited but lucky for him, my folks were just a forty-five-minute drive away, so that helped.
I had just moved to Woodstock, Ontario for my first full-time job and I knew exactly two people there, so I wasn't exactly expanding his social circles either.
Woodstock is a beautiful little town, but the entertainment options were few at the time. The local theatre was so run down that when it rained outside, it rained inside. This was perfect when the film had a stormy exterior shot, but otherwise, it could be distracting, and you needed to remember where not to sit.
When it came to my hobbies and interests, my taste in music was different from what a typical teenager might listen to. I once hit the road for downtown Toronto with Matt in tow for a Gordon Lightfoot concert at Massey Hall. This was not during an era when Lightfoot was considered cool. I wonder if he told his friends on Monday morning that he was subjected to ninety minutes of old-timey folkie music.
There were upsides for Matt too, I believe. The Big Brothers Big Sisters staff organized some activities for us, which I definitely appreciated. I remember him trying to hide his smile as he walked to the car. It was always nice for us to get out. And I could make him laugh. I enjoyed the challenge.
After almost four years of hanging out with Matt in and around Oxford County, I remember dreading telling him that I was moving to Toronto. Over those years, he had grown taller than me. He was becoming more of a young gentleman with an unforgettable, joyful smile. I will forever cherish our memories together. I just hope he has forgiven me for that car.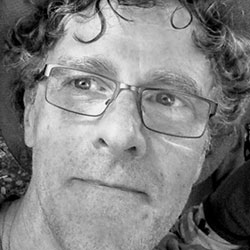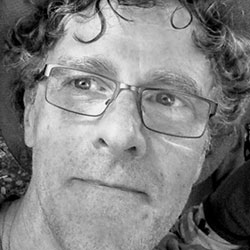 Submitted by former Big Brother Michael Bowman