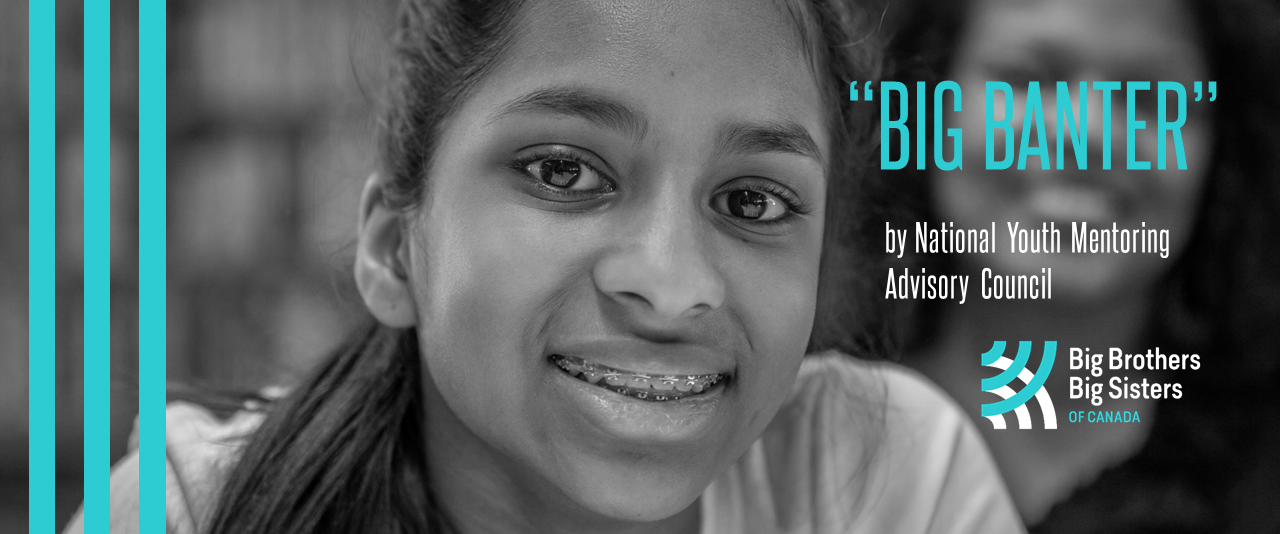 GOT A QUESTION?
Even if you are not attending, you can submit a question beforehand that the panel can ask during the event. (If you are attending, you can submit questions with your registration)
SUBMIT A QUESTION
Every year, Big Brothers Big Sisters of Canada brings young people from across the country to Parliament Hill to meet their elected officials and engage with politics.
Youth mentors and mentees are coming together virtually with local Members of Parliament for "Big Banter – A Canadian Youth-led Conversation". Youth from across Canada are invited to participate in these virtual conversations with local elected federal representatives including MPs and Senators on issues relevant to the experience of young people.  
The next panel discussions will be on:
April 2021
Earth Day – climate focus
TBA
Registration is now open!
Oops! We could not locate your form.