Celebrating the power of mentoring during BBBS Month
This September, Big Brothers Big Sisters agencies across Canada will be celebrating Big Brothers Big Sisters Month and all the ways that volunteer mentors support 41,000 youth in Canada. Big Brothers Big Sisters Month recognizes the critical importance of mentoring relationships, especially now, when our commitment to young people and the essential intervention service we provide is being challenged like never before.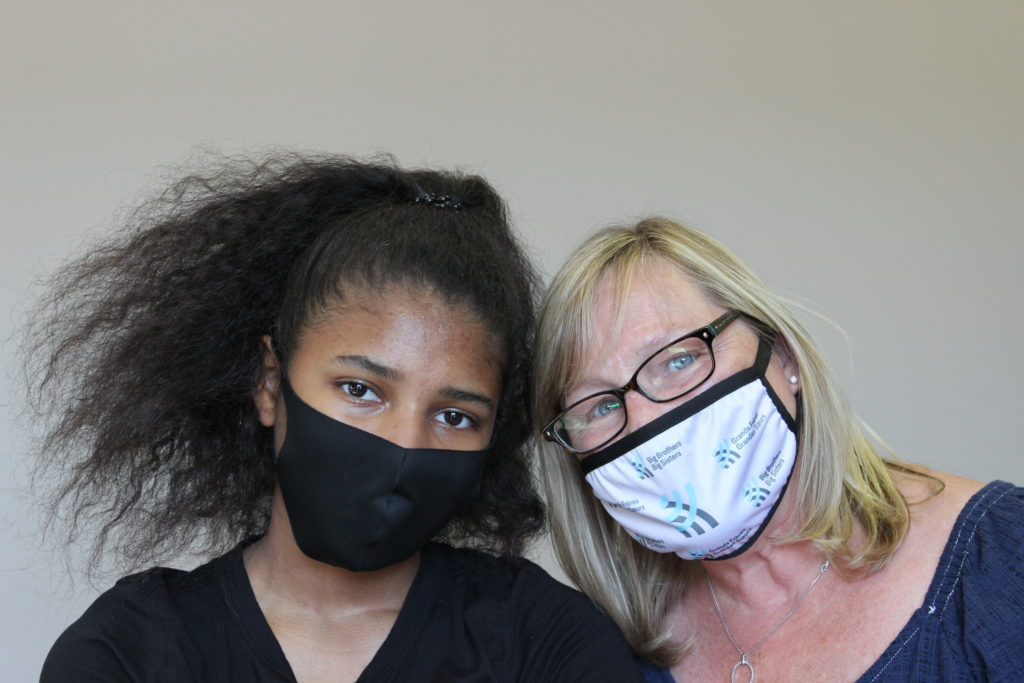 Most children and families served by Big Brother Big Sister agencies in Canada are facing increased anxiety, stress, and are most likely to bear the heaviest burdens of trauma and economic hardship due to the pandemic. By having a mentor involved, mentored youth are 50% more likely to have a strong social network. Mentoring relationships protect against harmful effects and help young people heal. Big Brothers Big Sisters continues to provide life-changing mentoring services across our network and help build resilience among children.
Due to the pandemic, Big Brothers Big Sisters has completely reoriented our programming to a virtual world and have been able to sustain the intentional mentoring relationships agencies facilitate with youth across Canada and 21,000 volunteer mentors.
Together, we can ignite the power and potential of thousands of more young people across Canada because we are #BiggerTogether. Join us to celebrate Big Brothers Big Sisters Month by sharing the message of what it means to be #BiggerTogether on social media. Volunteer or donate to support mentoring for young people.