It's December 2019 already and a lot has happened this year for Big Brothers Big Sisters Canada.
Gone are the days of purple branding and comical remarks on the logo (I've heard some hilarious interpretations over the years). As of September 18th, the Big Brothers Big Sisters brand has become bolder, brighter, and all around far more representative of the youth being served by the agency.
I, for one, welcome the change despite initial reservations about losing brand recognition. See, the old logo was the only one I'd ever associated with BBBS — I even thought about getting it tattooed when I turned 18 to commemorate my mentorship –You can imagine how relieved I am that I didn't. Regardless, the logo meant something to me and I am sad to see it go.
But change is good and often needed.
The new branding is exactly the change that Big Brothers Big Sisters needed to reach out to a wider audience.
Every change was carefully thought out from the colour scheme to the messaging. Where the old logo and colour scheme appealed to a younger audience, the combination of teal, grey, and goldenrod appeals to a more mature crowd. In terms of looks, the logo makes it "cool" to be part of Big Brothers Big Sisters.
In a sneak peak before the big reveal, we were shown a line of Big Brothers Big Sisters apparel with the new branding, and I remember thinking of how this new branding was subtle and wearable – not just the making of another pajama shirt.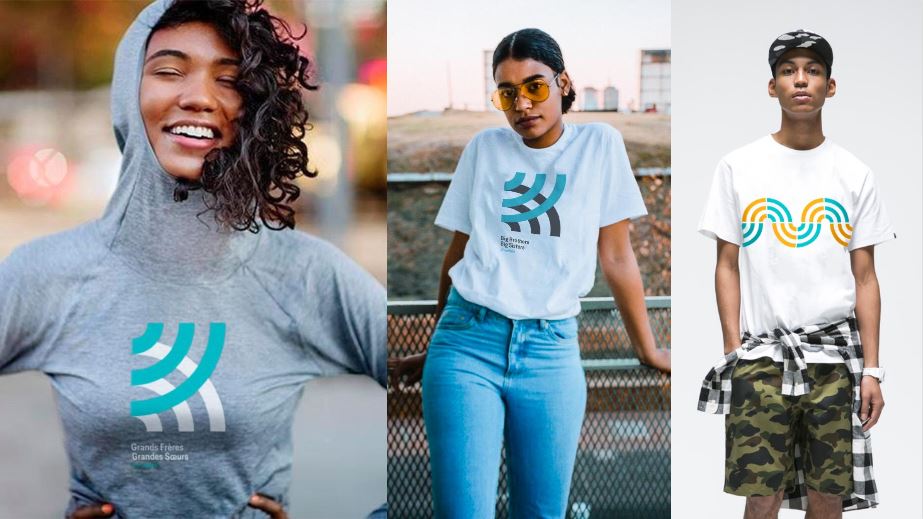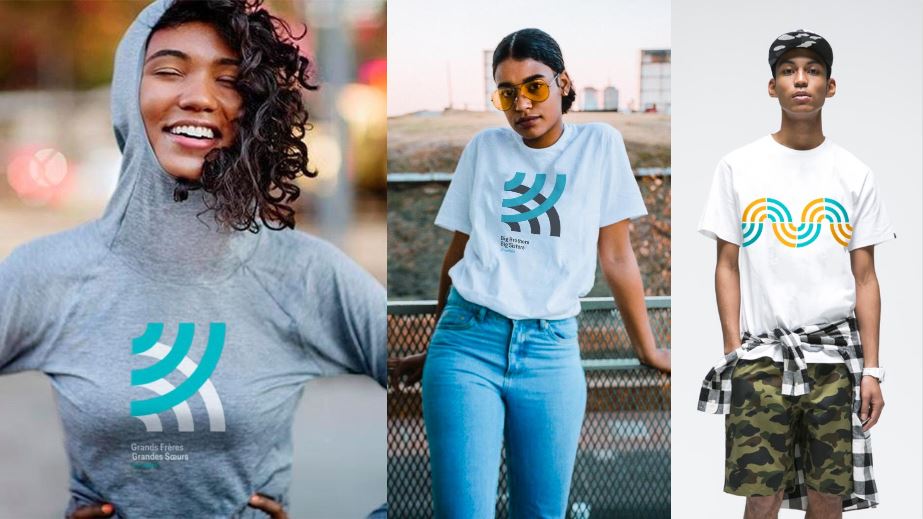 With the new branding, there also comes a new way of seeing young people involved in Big Brothers Big Sisters programs. Instead of seeing young people as needing a mentor, the tone has shifted to young people wanting a mentor. This new branding refuses to see young people as "damaged" or "needing to be saved" and by refusing to attribute them those traits, Big Brothers Big Sisters empowers those it serves.
Mentees in the program aren't the only ones who benefit from this. Under the new branding, mentors are encouraged to be the "spark" in unlocking a mentee's potential.  That's all.  Mentors don't need to be saviours, they just need to be there for their mentees when they have questions, or just want to talk to someone who will listen.  That is how mentors empowers their mentees. And without the pressure of changing a young person's life, I expect we'll see more people getting involved with Big Brothers Big Sisters.  Or at least truly I hope so.
This new branding could just be the spark Big Brothers Big Sisters needs.  Our branding efforts in the past were good, but didn't have the effect to cement Big Brothers Big Sisters in the public consciousness. The logo, the message, the overall brand was aspirational, and while that wasn't necessarily a bad thing, it didn't see mentoring in the same way people want to mentor or be mentored.  The new branding does.  It sees me as a former little; it sees you as a mentor; it sees all of us.
Let's start the new year with a commitment to enable life-changing mentoring relationships to ignite the power and potential of young people so that all young people can realize their full potential.