Engaging youth could transform Canada
As youth gather in Ottawa this week at the first-ever Canada Youth Summit, a report released today highlights the top priorities for Canadian youth and opportunities to strengthen civic engagement.
'Another Youthquake? Exploring the concerns, priorities, and political engagement of Canadian youth aged 15 to 30.', released by Abacus Data, and commissioned by a coalition of National Youth Serving Agencies, indicates that young people care most about the rising cost of housing, climate change, mental health, and child and family poverty. Over 60% of youth surveyed said these are very serious or extremely serious issues.
In contrast, young people feel less concerned about issues such as balancing the budget and reducing debt, the impacts of immigration, and adjusting to automation in the workplace.
Young people also describe the need for a more responsive political system. Two-thirds (65%) give governments a score of 5 or less out of 10 for their responsiveness to the needs and views of young Canadians. Rising cost of living and housing is identified as the key area of improvement, with 62% of youth expressing dissatisfaction with current political action on this issue.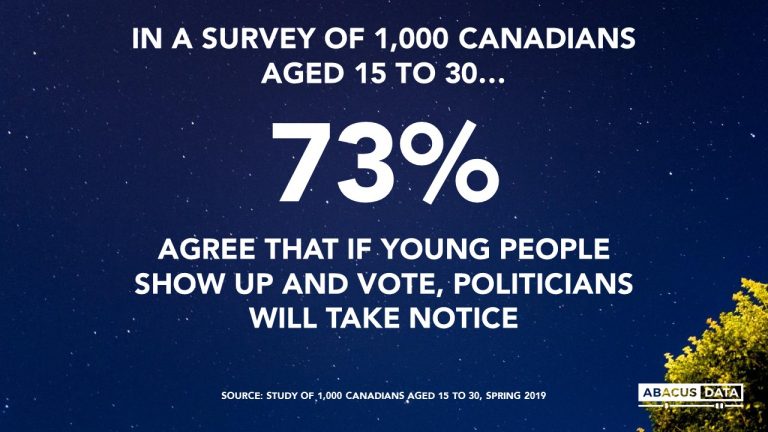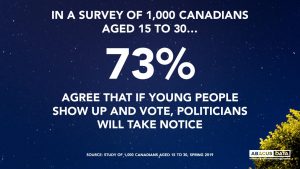 The Confidence to Speak Up
While young people shared their hopes and concerns in this survey, they report feeling apprehensive about discussing these issues with friends and families. Two-thirds say they don't feel like they know enough and aren't confident they will be able to change others' minds. Addressing this lack of confidence is critical to boosting civic engagement.
Furthermore, not all youth are equally engaged. Household income, ethnicity, and gender are all factors that impact youth engagement rates. Addressing these barriers will be critical in ensuring that all youth have opportunities to speak up in Canadian society.
"Young people have the ideas, energy, and unique insights to shape Canadian society. Unleashing youth potential for civic engagement is at the core of Big Brothers Big Sisters mentoring programs. Youth with mentors are 50% more likely to volunteer, and they give 30% more of their time. When we engage young people in decision-making, we all benefit."
-W. Matthew Chater, President & CEO
Big Brothers Big Sisters of Canada
Every aspect of Canadian society has a role to play in encouraging youth civic engagement, by listening to young people and reaching them on platforms where they are most active.
Political leaders, businesses, and youth-serving organizations can encourage youth to act by increasing awareness of engagement opportunities, encouraging discussions, and showcasing the voices of youth. Mentoring becomes a critical element as the report outlines how significant relationships with peers and adult allies make a huge difference in engagement.
– 30 –
"ANOTHER YOUTHQUAKE? Exploring the concerns, priorities, and political engagement of Canadian youth aged 15 to 30." was written by David Coletto, PhD & Oksana Kishchuk, and conducted for a coalition of Canadian national youth-serving agencies. The survey was conducted and analyzed by Abacus Data.
---
For French media inquiries, please contact:
Rachel Gouin, Child Welfare League of Canada
613-791-0361
rachel.gouin@cwlc.ca
Adil Skalli, United Nations Association in Canada
613-232-5751 x 235
adil.skalli@unac.org